Does CBD Help with Mild Anxiety, Temporary Stress, and Sleep?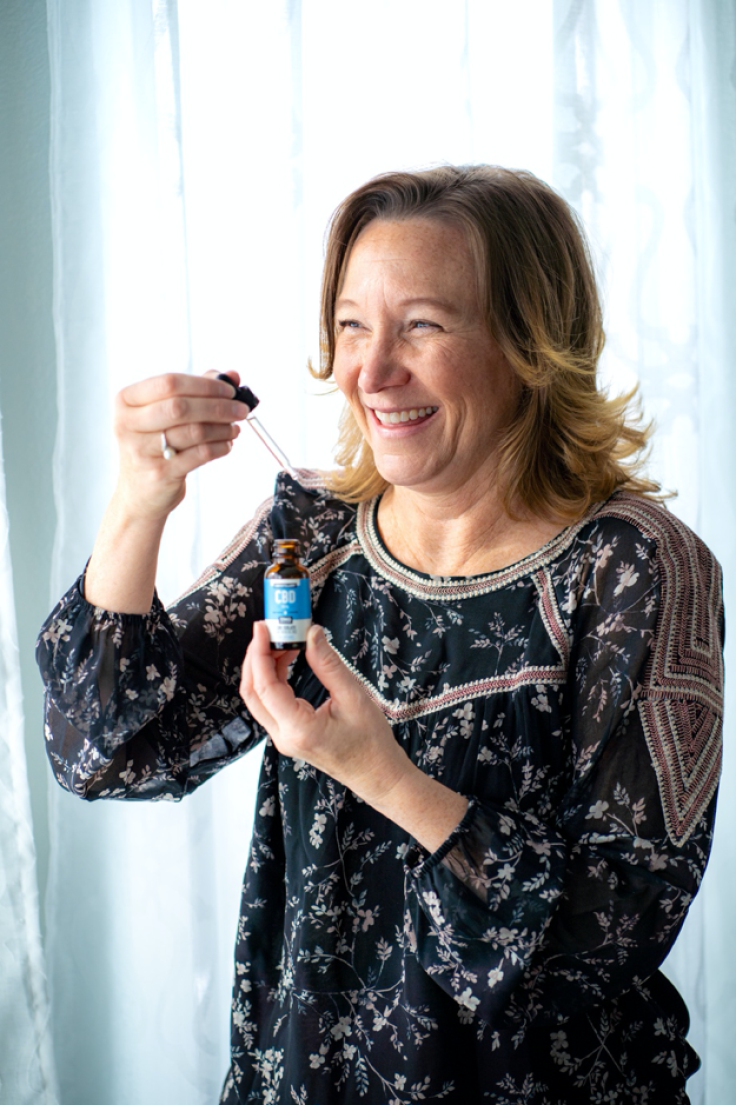 The modern world is overflowing with sources of stress and occasional anxiety. Politics, finances, relationships all combine to fill our minds with intrusive negative thoughts that are difficult to banish. Those thoughts can reduce productivity at work and make it difficult to sleep. And lack of sleep can result in increased temporary stress, in a vicious cycle.
According to Gallup's 2019 survey of emotional states, 55% of Americans experience stress during their workday, and eight out of ten do so at some point in their average day. A study from the Centers for Disease Control and Prevention in 2016 indicated that one out of every three Americans was not getting enough sleep every night. These are obviously issues that affect a significant portion of the populace.
One natural solution that more people are turning to is CBD, the abbreviation for cannabidiol, a chemical component found in hemp . Derived from the Cannabis sativa L. plant, CBD is a naturally occurring compound that can be used in oils, capsules and edibles. However, unlike THC (the most prevalent active ingredient), CBD does not provide an intoxicating or "high" condition. Instead, the most common reported effects of CBD are a sense of calmness and relaxation.
A study from the University of Montana indicated that cannabidiol can bond to the serotonin 1a receptor in the central nervous system, which is involved in neuromodulation. The exact methodology of that bond has not been fully explained.
According to the World Health Organization's Expert Committee on Drug Dependence, CBD exhibits no effects indicative of any abuse or dependence potential and there is no evidence of public health problems associated with the use of pure CBD.
The Cannabis sativa L. plant has been used throughout history by numerous civilizations. There are records of it being employed by people as far back in 2727 B.C, when Chinese royals consumed cannabis-based tea. It has also been observed extensively throughout the Islamic world.
In the 1940s, a team of researchers led by Roger Adams at Illinois University were the first to isolate CBD from the oil produced by the plant. After its isolation, scientists tested the substance on rabbits, mice and primates. It was further studied and refined, and in 1978 New Mexico became the first state to recognize the therapeutic potential of cannabinoids. Many other states followed suit.
The FDA has already approved one medication using CBD to treat childhood epilepsy. Epidolex, developed by GW Research Ltd, was designed to alleviate symptoms of Lennox-Gastaut syndrome and Dravet syndrome, two rare forms of the disease. It is the first cannabis-derived medication to be approved by the agency, and studies showed it reduced seizures by 25%. Doubtless additional prescription medications derived from CBD will hit the market in the future.
Until then, individuals work within local laws to find CBD formulations that work for them. The substance can be taken into the body in several different ways, including as capsules or oils. A 2019 Gallup survey reported that 14% of Americans are using CBD.
There have been no reported cases of lethal overdose with CBD or other cannabinoids, and current medical research indicates low overall risk in short-term use.
The scientific consensus on CBD usage is still not complete, but surveys and studies to determine how CBD can best be used in a therapeutic setting have exploded in popularity in recent years.
Numerous animal studies have been performed to observe CBD's effects on mild anxiety and stress symptoms. Across the board, they showed measurable reductions in both physical anxiety symptoms such as elevated heart rate as well as behavioral markers.
Human studies on CBD are still in their infancy, but several different experiments have examined its effect in relation to stress, temporary anxiety and sleep.
A 2011 study by a group of doctors at the University of São Paulo and the National Institute for Translational Medicine in Brazil tested performance on a simulated test of public speaking, which can be extremely difficult for certain people. Half of the participants were given 600mg of CBD, while the other group was given a placebo.
The results were stunning. The CBD group demonstrated reduced anxiety, cognitive impairment and discomfort in their speech performance, as well as a reduced alert level in the pre-speech time.
In a study by four Colorado doctors published in January 2019 entitled Cannabidiol in Anxiety and Sleep: A Large Case Series, a group of 72 adults experiencing anxious feelings or poor sleep were provided with 25 milligrams of CBD daily in capsule form. They were then evaluated monthly.
At the first monthly evaluation, 79.2% of patients reported a reduction in feelings of anxiety. 66.7% of patients had improvement in their sleep quality. These numbers carried forward into the following months with minor deviation.
A 2019 customer survey from CBDistillery seems to support those findings. In their study, which polled just under 2,000 recipients, the response was tremendously positive.
87.78% of respondents affirmed that CBD helps them with mild or temporary anxiety. 88.76% said it helped them calm their minds, and 88.80% said it helped them get better sleep.
CBDistillery was founded in 2016 by a group of Colorado natives who felt that the emerging market for the product was going to bring with it a tide of misinformation and exploitation. They developed an educational resource to help prospective buyers understand the benefits of the substance and provide them with high-quality, fairly priced, U.S. grown, hemp-derived CBD products.
They created The Ultimate CBD User Guide to serve as a roadmap through this new market, helping people find the CBD products that are legal in their area and meet their individual needs.
CBDistillery's study is just one data point in an ever-expanding body of research that is developing a solid case for natural CBD treatments. But thousands of people around the world are already successfully using cannabidiol for situational stress, mild anxiety and better sleep. Ask yourself if you could join them.
Medical Daily offers links to items to help our readers find interesting products. When you buy through links on our site, we may earn an affiliate commission. As part of this special offer, all Medical Daily readers will receive a 15% discount with the use of the code "DAILY15" at checkout. Here are our T&C.