Drug-Switching Scandal At Colorado Hospital May Have Exposed 3,000 People To HIV
A drug-swapping scandal involving a former surgical tech at a Colorado hospital may have exposed as many as 3,000 patients to HIV.
Earlier this Febuary, Rocky Allen, 28, was indicted by a federal grand jury on charges of tampering with a consumer product and obtaining a controlled substance by deceit. While employed at the Swedish Medical Center in Englewood, CO from August 2015 to January 2016, Allen had allegedly and repeatedly switched out syringes of a powerful painkiller, fentanyl, with saline solution — actions which could have possibly exposed the approximate 2,900 patients who received surgery at Swedish during that period to Allen's blood. At the time, investigators disclosed that Allen did indeed have a bloodborne pathogen in his system and the hospital arranged for these patients to receive free blood testing for HIV as well as Hepatitis B and C. And soon after Allen's indictment, an attorney for several of the tested patients, Jim Avery, told CBS 4 that two of his patients had tested positive for Hepatitis B.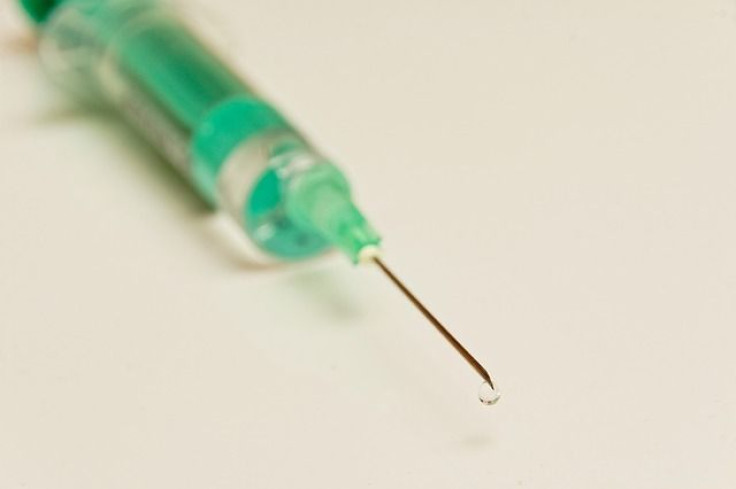 On June 1, the U.S. attorney's office in Colorado, after obtaining Allen's permission, revealed that Allen was HIV positive. On that same date, the Colorado Department of Public Health and Environment (CDPHE) announced the conclusion of its concurrent investigation into the matter. Contrary to Avery's claims, the CDPHE found that no one has tested positive for any of the three viral diseases, though only about 2,500 eligible patients underwent testing. Of these, 500 more haven't received the recommended follow-up test, meaning that nearly 1,000 patients have not yet received adequate testing.
"Of available blood test results, CDPHE's investigation has produced no evidence of disease transmission, either from the surgical technician to a patient or from patient to patient," read the agency's statement. "The absence of such evidence is not proof that no disease transmission occurred, because not all notified patients chose to be tested."
As reported by the Denver Post, Allen's history of drug tampering goes back further than his brief time at Swedish. In 2013, Allen was fired from the Scripps Green Hospital in La Jolla, Calif. a month into working there after he was similarly caught trying to swap out a syringe of fentanyl with saline solution, and in 2014, he was fired from the HonorHealth John C. Lincoln Medical Center in Phoenix, Az. after he tested positive for fentanyl. Allen's troubles with addiction appear to have begun during his service time in the Navy — in 2011, he was court-martialed and discharged for having stolen fentanyl while deployed with an Army unit in Afghanistan.
In April, the state's Health Facilities and Emergency Medical Services Division released its own investigation of the Allen fiasco, determining that the hospital had failed to uphold adequate drug auditing and security procedures as well as proper infection control and surgical services. According to the Denver Post, the hospital has since created a plan meant to address the issues raised by the report.
Allen's lawyer has argued that he only abused the drugs he stole from his various hospital jobs and that the Navy failed to properly treat him for his stress and substance abuse prior to being discharged.
Published by Medicaldaily.com