Fast Food Consumption: CDC Finds No Significant Differences By Income, Weight Among Children And Adolescents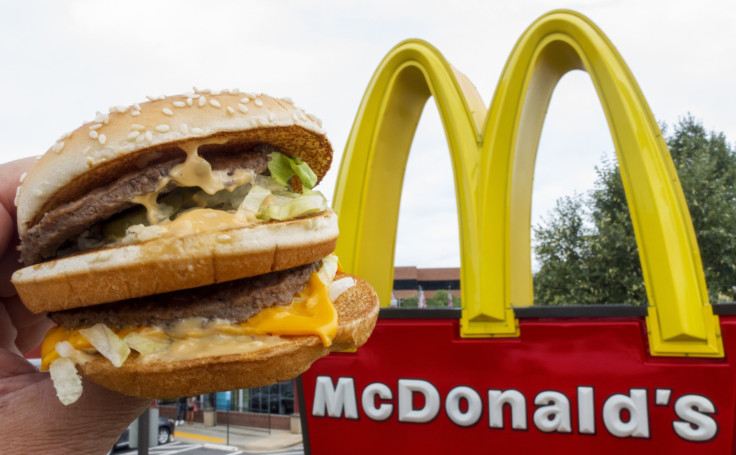 We may make fast food out to be worse than it is, according to a new report from the Centers for Disease Control and Prevention (CDC) — or at least we do when we're examining the role it plays in America's obesity rate.
Consumption of fast food has been linked to weight gain in adults, as well as associated with higher caloric intake and poorer diet quality among children and adolescents, said researchers from the CDC's National Center for Health Statistics, Division of Health and Nutrition Examination Surveys (NHNES). These effects have seemed more prominent among low-income families, as well as individuals who are overweight and obese, where there's less access to fresh food, also known as a food desert. And yet, the CDC doesn't find this to be the case.
Analyzing the data collected from the NHNES in 2011-2012 — a cross-sectional survey designed to monitor the heath and nutritional status of the U.S. population — the CDC reported "no significant difference was seen by poverty status in the average daily percentage of calories consumed from fast food among children and adolescents aged 2 to 19." Similarly, "the average daily percentage of calories consumed from fast food did not vary significantly by weight status." As The Atlantic first put it, the level of fast food consumption based on poverty and weight status was "pretty even."
There were, however, some trends among age and race groups. Adolescents aged 12 to 19 consumed twice the average daily percentage of calories from fast food than did younger children, and overall, non-Hispanic Asian children and adolescents consumed fewer calories from fast food compared to non-Hispanic white, non-Hispanic Black, and Hispanic children and adolescents. The CDC noted that previous studies have shown that acculturation to the U.S. lifestyle plays an important role in the adoption of unhealthy behaviors, including but not limited to fast food consumption.
The Atlantic added these findings may dispel the idea that fast food is a primary cause of obesity in the U.S. The magazine cited a fast food ban passed in South Los Angeles, where the obesity rate was higher, failed to slow the epidemic. In fact, it seemed to speed up obesity levels.
That's not to say the CDC is giving everyone a pass to load up on fast food; studies do show fast food items are spiked with potentially harmful antibiotics, fat, sodium, and sugar. But what they are finding is that everyone eats fast food, so the obesity rate among low-income families could very well be fueled by another type of food. The Atlantic pointed a finger at the general cheap access Americans have to sugar foods. As Medical Daily previously reported, sugary drinks in particular have been shown to weave "a complicated web of disease and increased risk of death" not just in the U.S., but around the world.
Source: Vikraman S, Fryar CD, Ogden CL. Caloric Intake From Fast Food Among Children and Adolescents in the United States, 2011–2012. National Center for Health Statistics 2015.
Published by Medicaldaily.com