Gabrielle Union's 'Porn Diet' Confession: 3 Reasons Group Workout Routines Are Better Than Flying Solo [VIDEO]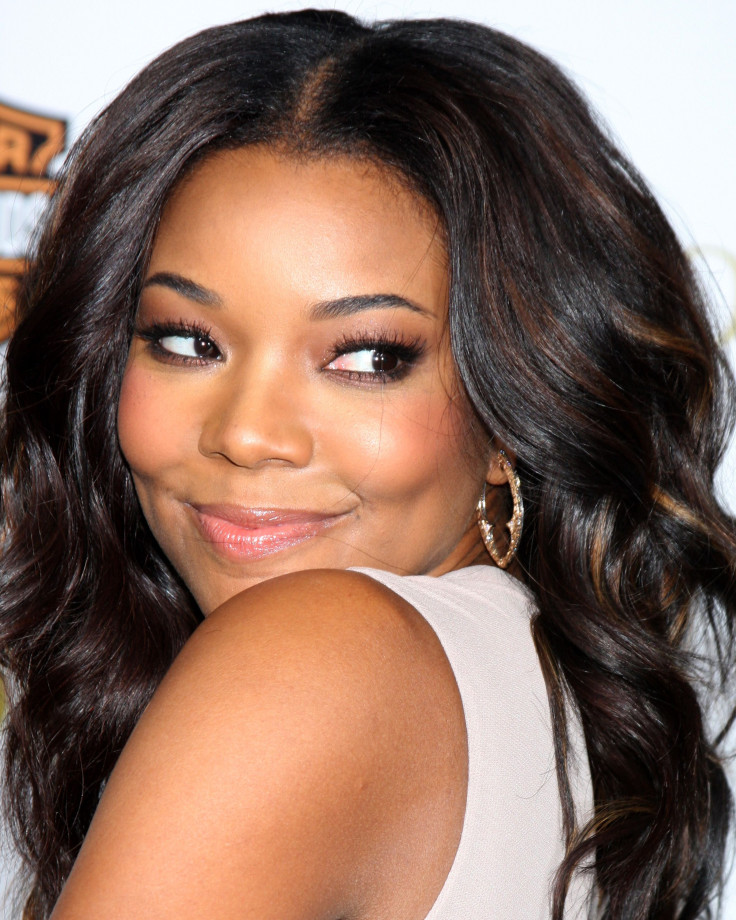 Looking at Gabrielle Union's toned physique, it's no surprise that she works out regularly. But have you ever heard of the "porn diet"? In a playful interview on Conan, the actress said she stays fit by keeping up with what the other actresses around her are doing to stay healthy — porn actresses, that is.
"I'm on the porn diet," said Union, according to E! News. "I am blessed to work out at a gym that has a lot of adult-entertainment actresses, a lot of porn gals — salt of the earth! Really sweet girls." When asked how she knew they were porn actresses, Union replied, "I guess… You know, you see things. I recognize them!"
Union also revealed that she competes with the actresses on workout equipment to see who is going to tap out first. The Mary Jane star said she keeps a close eye on the actresses' workouts to get tips on how to better tone her body and even sometimes follows them to the juice bar to find out what foods they eat to stay fit. "They don't eat meat," Union said. "There you go… interesting."
Why Group Workout Routines Are Better
While Union's behavior may be slightly stalker-like, she does have the right idea. Exercise in a group setting can improve fitness results. Whether it's going to a gym where there are other people, attending a class, or just having a workout buddy, there are benefits to working out around other people. Here are three reasons why exercising with others is better than going at it alone:
1. Group exercise makes working out a social event. "It is known that women tend to exercise more when they perceive high levels of social support in their lives," said Cherilyn Hultquist, assistant professor at Kennesaw State University, according to the Los Angeles Times. "Seeing familiar faces each class makes it more than a stale exercise environment. It becomes a community with common goals."
2. Being around other people motivates you to do your best. It's easy to quit when there's no one else around to watch you give up. But it's kind of embarrassing to not put your best foot forward in a workout when the 90-year-old man next to you is running circles around the gym. "Individuals are more inclined to come to the session because of social interaction, but also to put forth better effort because of the group dynamic that occurs with others — a positive competition, in a sense," Cedric Bryant, chief science officer for the American Council on Exercise, told the Times.
3. Exercise in a group setting forces you to hold yourself accountable. The best part of working out around other workout buffs is that they'll notice when you're missing. If you miss a workout, you'll have to answer to more than just yourself. Being held accountable will help you toss out the excuses and really get to work.
Published by Medicaldaily.com