Geologie Offers The Best Custom Skincare Routine For Men
Finding the proper skincare routine can be tricky and oftentimes confusing, especially if you're a man. While men have become more open to trying out new products and services for grooming and skincare, they still opt for over-the-counter products that are easy to buy but aren't always effective. Aside from being a waste of time and money, their skincare problems never get properly addressed.
Created for the modern man, Geologie is a no-frills, all-in-one skincare brand for men which offers customized solutions to really target their clients' skincare concerns.
Personalized Skincare for Men
Founded by Nick Allen and Dave Skaff in 2018, Geologie believes in the importance of men's skincare and understands the need to simplify it. This is why Geologie's approach is very straightforward -- it will ask you to take a simple diagnostic test on its website which will assess your skin care needs based on your age, your skin condition, skincare products, skin sensitivity and your expectations. This enables Geologie to create a personalized skincare regimen for you.
Because age is a big factor, your skin's needs may be different as you age. The environment can also have a big effect on your skin. This is why Geologie offers a wide range of skincare solutions for men.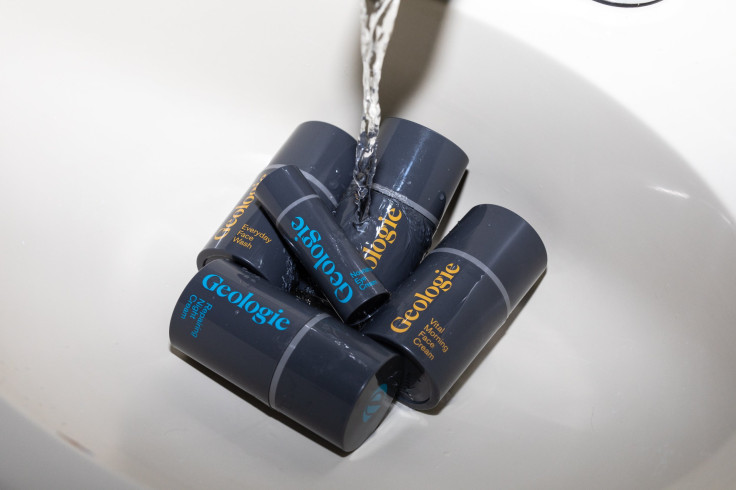 Geologie Skincare Sets
Geologie's diagnostic tool will match you with the skincare regimen that's best for you. They offer 30-Day Complete Trial sets as well as 90-day supplies of their skincare products.
Each set has four products: Everyday Face Wash (which comes in two bottles; one for your shower and one for your everyday bag), Vital Morning Face Cream, Repairing Night Cream and Nourishing Eye Cream. These differ in formulations and ingredients depending on your skin needs.
Here's a look at what each set offers: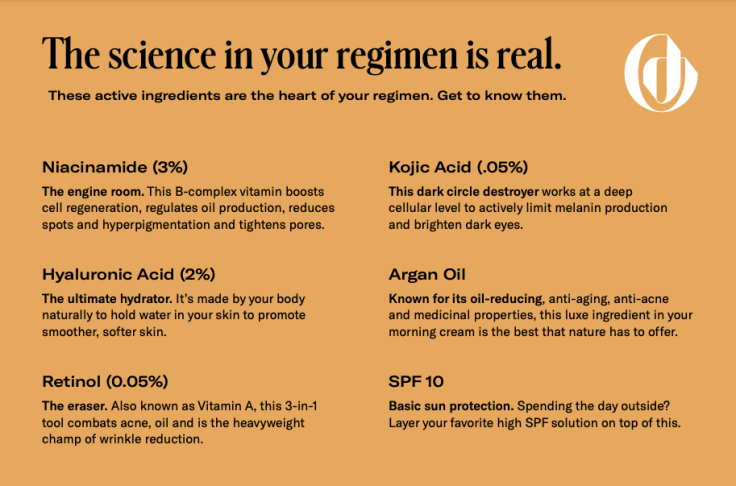 This is Geologie's most common skin regimen for guys with sensitive skin. Regimen #3 focuses on providing essential sun protection, hydration, acne prevention and cell regeneration for a healthier glow. Products in this set contain ingredients like hyaluronic acid, niacinamide and argan oil. These products are extra gentle on the skin -- the face wash does not contain salicylic acid and the products are fragrance-free.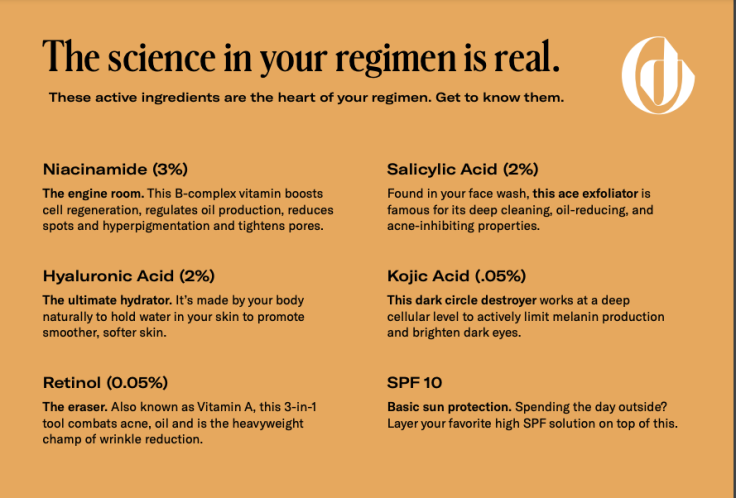 Products included in Regimen #19 focuses on improving skin imperfections such as removing dark circles under your eyes with its 0.5% kojic acid content. It also works as acne prevention and treatment as it contains 2% salicylic acid.
3. Regimen #30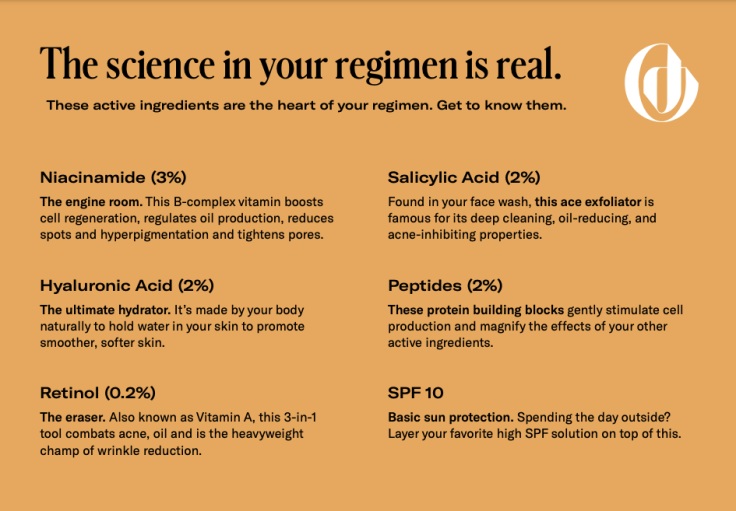 Regimen #30 makes use of a stronger formulation with its 0.2% retinol to address acne, oil and wrinkles. This regimen also contains 2% peptides, which magnify the effects of the products' other active ingredients. It also includes Geologie's Bergamot Desert Cedar scented face wash.
Each of these sets comes with information cards that will guide you through the recommended skincare routines for morning and evening. Meanwhile, the complete list of ingredients is provided on each bottle, so you know exactly what you're putting on your skin.
Product Price
You can get a Geologie trial set (30-day supply) for only $50 while the 90-day supply costs $150. Its mid-range price point makes it a great deal as Geologie offers effective personalized skincare solutions.
You can get a huge 50% discount on your first purchase when you use the IBT exclusive code HELLOHANDSOME50.
More Skincare Products for Men
In addition to these skincare sets, Geologie's bestselling products include:
1. Desert Cedar Exfoliating Cleanser 2-Pack
This exfoliating cleanser gently strips away dirt and oil buildup to keep your skin feeling fresh and clean. It is also clinically proven to help reduce acne and oil as it contains 2% salicylic acid.
2. Dark & Puffy Under Eye Cream
Dark undereye circles can make you look tired and old. For this skincare problem, Geologie offers its award-winning nourishing eye cream that uses a mix of kojic acid, peptides, antioxidants, caffeine, niacinamide and hyaluronic acid to restore youth and smoothness to the skin around your eyes.
What's the Geologie Difference?
As your days are filled with work and other responsibilities, you may end up neglecting some things like taking care of your skin. But men need to pamper their skin too and Geologie understands this need.
While other skin care products for men focus on providing a one-size-fits-all approach, Geologie aims to help you with your specific skin concerns. Through the use of your data and technology, Geologie is able to determine which ingredients will be more effective for you. Aside from being reasonably priced, Geology subscriptions also adjust to your changing skincare needs based on how your skin reacts to the products prescribed to you.
Get the right skincare products for you today! Take the Geologie Diagnostic Test by clicking here and as a special treat from us, you can get an awesome 50% discount on your first purchase when you use the IBT exclusive code HELLOHANDSOME50.