Henry Konietzky Dies From Open Wound Salt Water Bacterial Infection; Vibrio Vulnificus Cause Skin Lesions, Ulcerations, Possible Bloodstream Infection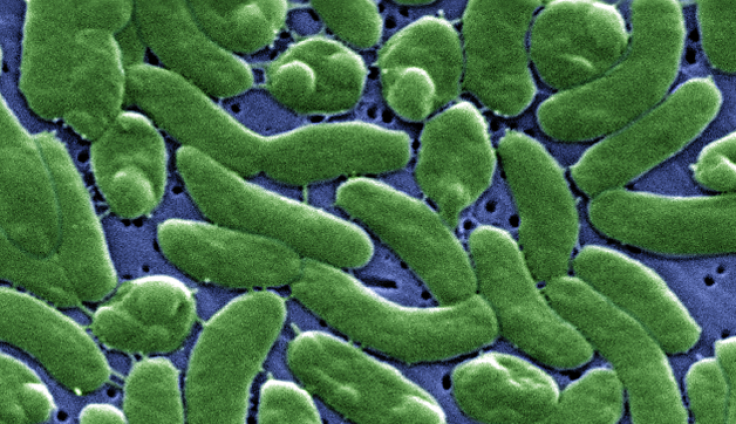 With Naegleria Fowleri, the brain-eating amoeba, commanding all the attention this year with regards to waterborne-diseases, a slightly more common and less deadly disease, caused by the bacteria, Vibrio vulnificus, has already caused 29 illnesses and nine deaths in Florida this year. Its latest victim, 59-year-old Henry "Butch" Konietzky, died from the flesh-eating bacterial infection on Monday.
Konietzky, a fisherman, had been setting crab traps in knee-deep water on Saturday. When he woke up on Sunday, he noticed what seemed to be a bug bite on his leg. "They didn't take it seriously until it started festering, and quickly, and then he started feeling ill," Konietzky's sister-in-law, Debbie Stack, told Click Orlando. Lesions started appearing around his legs, and 28 hours later, after multiple attempts at administering antibiotics, Konietzky had died of the infection, which had spread to his kidneys.
"We are still in shock," Sheila Konietzky, Henry's daughter, told CBS Miami. "What's really devastating is that he fished for his whole life. For something like this to take him away from us so quickly, without warning, is really scary."
According to the Centers for Disease Control and Prevention (CDC), Vibrio vulnificus is in the same bacterial family as cholera. It lives in warm seawater and can cause disease through contaminated sea food and open wounds. Among healthy people, ingestion can cause vomiting, diarrhea, and abdominal pain, while exposure to open wounds can lead to skin breakdown and ulceration.
Those with compromised immune systems, however, have a lesser chance of survival. A recent study by the CDC found that people with pre-existing medical conditions were 80 times more likely to develop a bloodstream infection from the bacteria. People who develop bloodstream infections are 50 percent more likely to die.
Although many illnesses go unreported, the CDC says that there were over 900 cases of Vibrio vulnificus infection between 1988 and 2006. Infection is treated with antibiotics, and should be done immediately in order to improve chances for survival.
Health officials have warned Flagler and Volusia county residents of eating raw shellfish and going into water with open wounds. But Konietzky's family might take further action.
"If it's that dangerous for people to be in, it should at least be posted — we were tempted to make our own signs and go down there and post them on the trees," Stack told Click.
Published by Medicaldaily.com