How To Establish Yourself As A Health Micro-Influencer On Instagram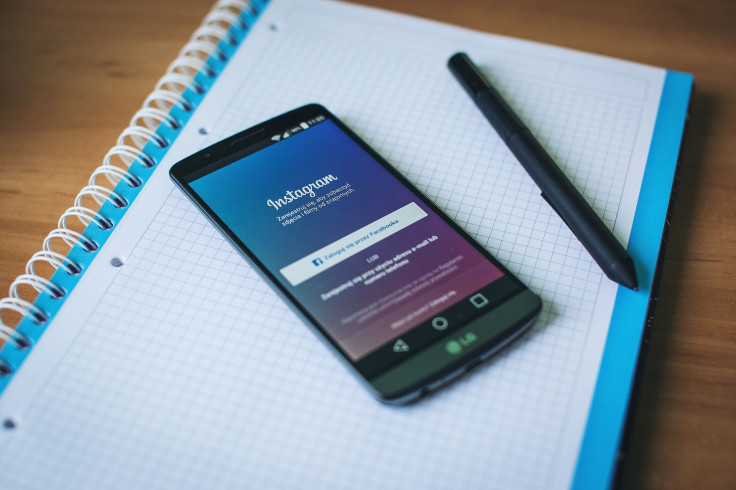 Becoming a health micro-influencer seems like a macro-dream for some. While it might seem impossible, it can actually be a pretty self-sustaining small business to run for yourself at the right time.
Getting there, however, takes a process of patience and self-awareness that requires some time, which is exactly what we're here to teach. Check it out below:
Establish Yourself With The Right Tools
As any influencer will tell you, finding the right tools to help your business grow is crucial. It should be said that Instagram alone is not enough, you have to get creative with both how you're going to manage your account as well as you plan on expanding it too.
For this reason, it's smart to arm yourself first with an easy design making platform like Canva, which enables you to make designs quickly, as well as an analytics platform to use like Later or Buffer, which will give you the full perspective on how you're performing. Along the way, you'll find yourself with some other tools too, but the most important aspect is not only developing an arsenal that will help you manage and grow your influencer account, but can gain followers quickly as well.
In looking at what you can do to gain followers quickly, your options are often limited. However, one service we'd recommend is ViralRace, which is the best place to buy Instagram likes, hands down. What ViralRace does over the competition is to provide a platform that puts your content in front of real followers that will engage within your niche community. While you can buy Instagram followers on other sites, ViralRace only provides followers interested in your content.
As the perfect solution for those looking for something that will get them real followers that will be around for the long haul, this is easily one of the best Instagram solutions to use, and one you should definitely consider if you want a leg-up on the competition.
Know What Your Niche Is
For how much we admire influencers and how much fun it looks like they're having, it's also an incredibly hard industry to break into. Even if you'd like to consider yourself to fall under being a fashion influencer, food blogger, or fitness guru, those titles alone won't cut it anymore. Instead, it's important to start defining yourself in a little bit more of niche terms, which takes a lot of self-reflection into why you want to become an influencer in the first place.
Take a look at the landscape of influencers you're trying to enter and ask who amongst them do you admire, as well as why. Try to hone in on the aspects that make them special; for example, you could say a person like Eddie Huang does a great job of always diving into the cultural histories of food for everywhere he goes or how nutrition guru Meowmeix is able to educate people about nutrition while still be accepting of their current lifestyle and balance.
Ultimately, your niche is going to come from what you appreciate wholeheartedly, so jot down a few things you consider yourself pretty knowledgeable about, as well as if anyone else is capturing that mix per the audience you're trying to capture.
Although it might take some time to find your identity as an influencer, another consideration we'll note is that the most successful influencers do a great job because they know how to be themselves for the camera. It's a hard balance, with many of them honestly having a natural personality for it; however, don't become discouraged if you feel a little shy, because as long as you're being genuine and providing real value with what you're saying, people will be more likely to gravitate towards it.
Figure Out Your Balancing Act of Clients
An often overlooked part of being an influencer is the type of balance you have to establish amongst the level of clients you're trying to take on. Believe it or not, influencers often do a lot of free work (especially at first), as it gives them the ability to network with noteworthy venues, restaurants, purveyors, and other noteworthy figures.
In fact, a lot of these individuals actually operate at a loss at first, often paying for their meals and services to post on their page (we'll note that asking off the bat for free food can be a bad call until you build a little bit more of significance). And while it might be a frustrating period at first of taking losses or breaking even, the eventual goal is to get paid for what you do.
In your long-term planning, it's smart to think about what type of clients will eventually pay you, as well as what type of threshold that will take. For some, it might be developing a relationship for free and then gradually progressing into a role where you show the value they can pay for...while others are going to be opportunities that retroactively become more prevalent after you've built a little bit of a name for yourself. Another thing to consider when finding the balancing act between your clients is what type of contracts are available to bid on for what you do.
As a lot of brands will openly put calls out for influencers, it's not a bad idea to start scouring through their requirements in order to truly find the ROI you're worth out the gate.
Be Patient With Your Outreach and Process
If being an influencer was easy, then everyone would do it. After all, who wouldn't want to enjoy free food, vacations, and clothing simply for making a few posts? However, the industry is not only more complicated than that, but also a lot more patient. Because of this, unfortunately, it might be wise to keep your day job, as building your influencer profile will take some time.
When building who you are as an influencer, the most important first step to remember is to be patient. As not every deal will close right away, it's crucial to keep your cool and remember this a long term gain. No matter how heated things get, the biggest thing you should be mindful of is that with being an influencer, everything is to a quantifiable scale, and as such, can be put to numbers accordingly. Believe it or not, being an influencer (even at a micro-level), will always have an ROI, which you should learn to develop through every relationship over time.
What are some strategies you've used to boost your reputation as a micro-influencer? Comment with your insights below!