How To Lose Weight Fast Without Exercise? All The Answers You're Looking For
This article uses affiliate links, which means if you purchase products through these links, we may earn a commission. Click here to see our
T&C
.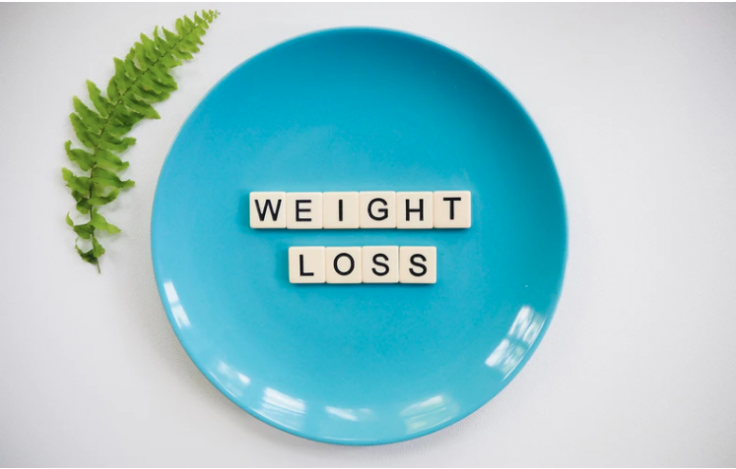 We all know this, eating less and exercising more are the best ways to lose weight and keep it off. Exercise combined with healthy living and diet helps you achieve a slimmer body and prevents you from acquiring any health risks. Developing healthy habits can even help you get better sleep, boost your energy and so much more.
Still, anyone who has tried to lose weight knows it isn't that simple. People often find it challenging to maintain a healthy lifestyle, most especially, committing to doing daily exercise. So are there still healthy ways to help you to lose weight?
Healthy Weight-Loss Tips
Luckily, there are weight loss tips that teach you how to lose weight fast even if you're not a fan of the gym or can't commit to an exercise routine. Here are some of the ways to help you achieve a holistic approach to weight loss without setting foot inside a gym.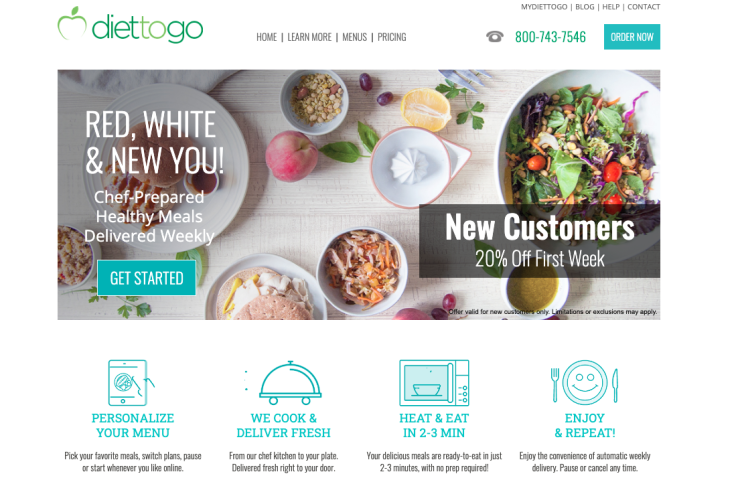 Still don't know how to lose weight fast? What you eat is key to healthy weight loss and Diet-to-Go provides you with only healthy choices. Offering meal delivery service for weight loss, Diet-to-Go works with top chefs in their USDA-certified kitchen. They deliver gourmet-quality meals made with healthy and fresh ingredients right to your doorstep so you can start eating better at home.
Diet-to-Go makes it easy for people to eat healthy through their different menus -- Balance Menu, Balance-Diabetes Menu, Keto-Carb30 Menu and Vegetarian Menu. You can also mix and match based on your preferences, making dieting more enjoyable.
Pricing starts at $6.80 per meal, with a weekly flat fee of $19.98 for all meal plans. New customers can enjoy free delivery for the first two weeks and a $20 discount on the first order. Learn more about Diet-to-Go by clicking here.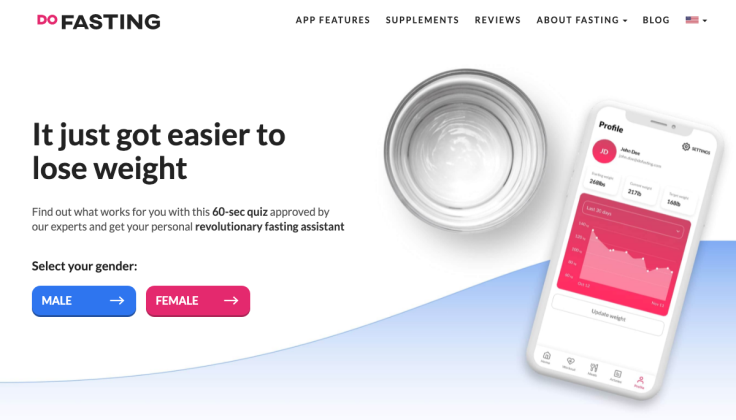 If you've ever considered intermittent fasting as a way to lose weight, then DoFasting is perfect for you. As a 3-in-1 solution, DoFasting will help track your intermittent fasting schedule, provide nutritional guidance and supply you with the needed supplements to aid your progress. Should you wish to, it will also give you workout regimens to follow.
To get started, you need to complete a quick survey so that DoFasting can get a better sense of your body type. From there, the app will personalize a plan to help you meet your goals, along with a progress tracker and an "articles" section that will keep you up-to-date with the latest research, findings, tips and expert advice.
As for pricing, DoFasting offers its services at:
Annual plan: $1.25/week ($66/12 months)
Six-month plan: $1.75/week ($46/six months)
Three-month plan: $2.50/week ($33/three months)
Learn more about DoFasting by clicking here.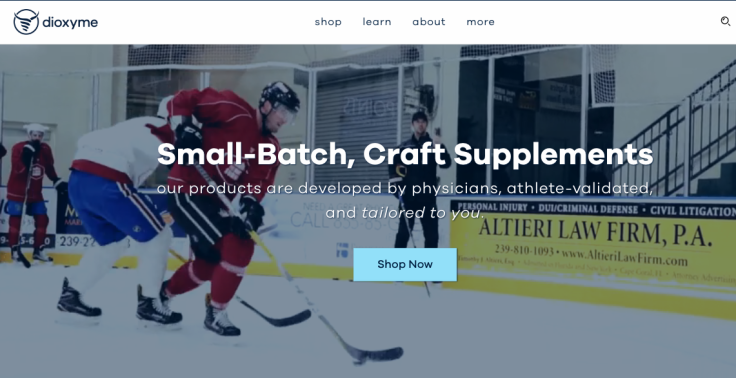 Made and ran by a father-son team, Dioxyme is a family business that specializes in craft supplements meant to make a difference in sports performance. Physician-developed and athlete-approved, Dioxyme uses all-natural and sustainable ingredients to produce their supplements, all of which are proven to provide measurable results.
But while the company started as a supplement maker for athletes, they also have a fat loss supplement that is designed to help your body burn fat while in and out of exercise. The supplement achieves this via appetite control and a boost in your metabolism and features a formula with patented timed-release caffeine for extra energy.
The fat loss supplement is priced at $51.99 with a 10% discount every month if you subscribe. You may click here to learn more about Dioxyme's fat loss supplement.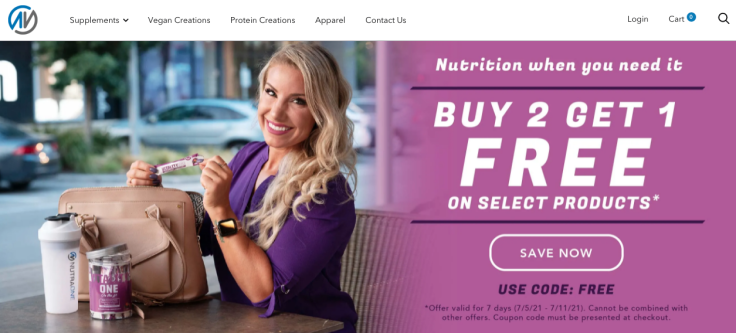 NutraOne offers supplements for cleansing, detoxing, muscle growth and of course, fat loss. As a company, NutraOne aims to help achieve better health easier by providing supplements with ingredients that are proven effective and easy to understand.
NutraOne's Weight Loss System is designed to provide results in as quick as 24 hours. Addressing the three critical areas of weight loss (metabolism, detoxification and sleep), NutraOne's system works like this:
BurnOne ($49.99) – NutraOne's daytime metabolism booster will help increase your energy and curb your appetite.
DetoxOne ($39.99) – This supplement aids in weight loss and better nutrient absorption by flushing out body toxins and impurities.
CLAOne ($24.99) – A stimulant-free weight loss aid, this supplement is best taken alongside meals and uses CLA to reduce your stored fat while increasing lean muscle mass and improving your overall health.
To learn more about NutraOne and their other health supplement offerings, click here.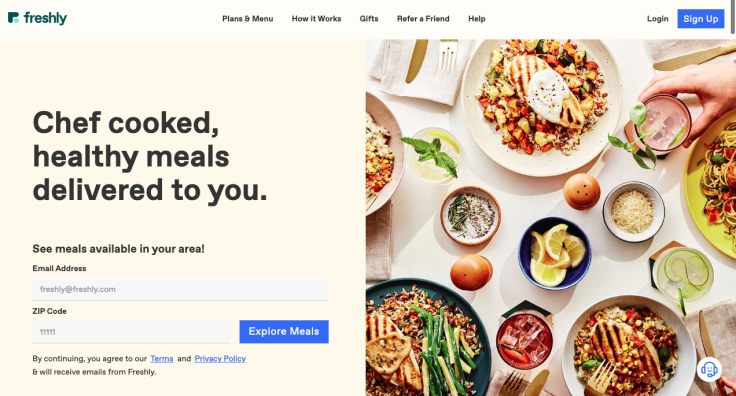 Dubbed by CNET as "one of the most consistent meal delivery services," Freshly is a subscription service that lets you select from a weekly menu of dishes cooked by chefs on-site before it gets delivered right to your doorstep.
What sets them apart is that Freshly sells diet meal plans that work. They do this by offering personal-sized meals that are made from fresh ingredients. What's more, all of the meals are provided with their nutritional info and are more of low-carb options. This is good news for those who want to lose weight, as you get proper portion control and good nutritional value. They're also perfect for busy people who have no time to cook but don't want to resort to fast food options. According to the Freshly website, their pricing is as follows:
4 meals a week is $45.96 + $5.99 shipping = $51.95
6 meals a week is $56.94 + $5.99 shipping = $62.93
10 meals a week is $89.90 + $9.99 shipping = $99.89
12 meals a week is $101.88 + $11.99 shipping = $113.87
For more information and their menu offerings, click here.
MAXIMUM Slim is an eco-friendly company that aims to provide people with natural and effective weight loss supplements and health products.

maximumslim.com
MAXIMUM Slim offers premium weight loss and health products without the premium price tag. Specializing in all-natural, legal and safe supplements and health products, all of MAXIMUM Slim's offerings are thoroughly tested in laboratories and are CGMP-certified.
But while MAXIMUM Slim offers health products for people that want to lose belly fat at home, they also have supplements that will aid active people in their fitness journey. Here are some of the products that the company offers:
Free shipping is also offered on all of their products. To learn more about MAXIMUM Slim's weight loss products and their pricing, click here.