How To Treat Gonorrhea: Meningitis Vaccine Shows Promise In Treating Common Sexually Transmitted Infection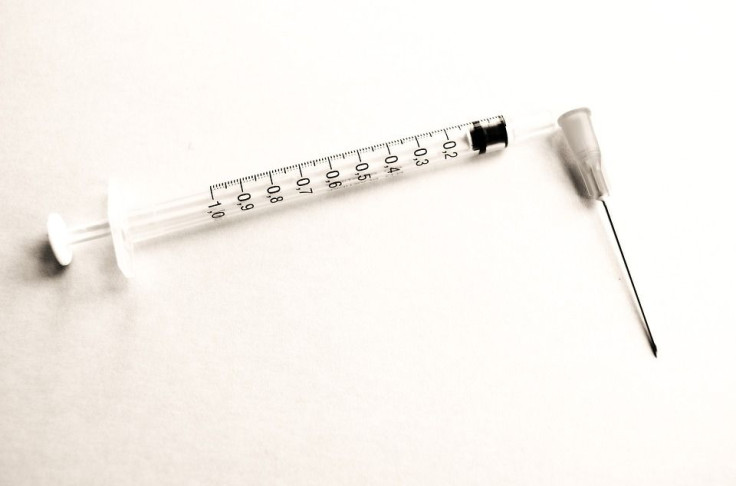 As gonorrhea becomes more difficult to treat, with several strains found to resist antibiotics, researchers are looking for new ways to stop the spread of the sexually transmitted infection (STI). Although no vaccine currently exists, a team of scientists in New Zealand believe they're one step closer to developing one.
In an unexpected finding, the research team discovered that a vaccine developed to control a bacterial meningitis outbreak also protected some against gonorrhea.
Read: Gonorrhea Treatment And Symptoms: Antibiotic-Resistant STI In 77 Countries, WHO Warns
This is "the first time a vaccine has shown any protection against gonorrhoea," the study authors conclude in their paper.
In the study, published in the journal The Lancet, the research team analyzed data from more than 14,700 patients, ages 15-30 years old. All of the patients were eligible to receive a vaccine known as MeNZB, which was used in 2004 to 2006 in New Zealand, but it is no longer licensed. Additionally, all of the subjects were diagnosed with gonorrhea, chlamydia, or both.
The findings revealed that among those who were vaccinated, gonorrhea cases fell by nearly a third. Although gonorrhea and meningitis pose different symptoms, the bacteria which cause the diseases have a very similar genetic makeup. They are "two related organisms. They're cousins, if you will," study author Dr. Steven Black explained to CNN. This explains why the vaccine may have been able to provide cross-protection.
Read: How Do You Get Meningococcal Disease? Meningitis B Facts And Risks, Vaccine Side Effects
Although the vaccine showed promise, more research needs to be conducted to better understand its effects.
"This vaccine should not be used to control gonorrhea," Dr. H. Hunter Handsfield, a spokesman for the Sexual Health Association told CBS News. "I don't think the conclusions are solid enough to be confident that that would help. I wouldn't advise widespread use for the purpose of gonorrhea prevention."
Finding a vaccine for gonorrhea is particularly important because the infection is becoming more resistant to the antibiotics used to treat it. Recently, the World Health Organization (WHO) announced some cases have even become impossible to treat.
"We need new antibiotics, as well as rapid, accurate, point-of-care diagnostic tests -- ideally, ones that can predict which antibiotics will work on that particular infection -- and longer term, a vaccine to prevent gonorrhoea," Dr. Marc Sprenger, Director of Antimicrobial Resistance at WHO said in a statement.
The common STI causes about 78 million new cases every year. If left untreated, it can lead to serious health complications for both men and women.
See also: Brain Tumor Survivor Sets Marathon World Record After Contracting Meningitis
Michigan Camp Worker Dies From Bacterial Meningitis, Health Officials Searching For More Cases
Published by Medicaldaily.com