iPhone 7 Release: Glucose Meter Developed For New Smartphone Technology
On Wednesday, Apple CEO Tim Cook took the stage to announce the long-awaited iPhone 7 and Apple Watch 2 — which will both be available September 16. The iPhone will come with a few interesting changes, (it won't feature a headphone jack), including a feature that will be particularly helpful to those fighting diabetes.
To keep up with the demand of mobile technology and help millions of people living with diabetes, DarioHealth Corp. has developed a glucose monitor compatible with iPhone 7's lighting jack, the spot where the phone charger gets plugged in. The new Dario Blood Glucose Monitoring System also has an accompanying mobile app to help people productively and accurately manage their diabetes.
The Glucose Monitoring System will launch at $39.99, and includes a starter kit with the actual monitoring device, lancets, and test strips.
The new glucose monitor device from Dario connects to the iPhone 7 and automatically logs a patient's blood glucose measurements, allowing them to share personal results with caregivers and physicians anywhere in the world. The corresponding app also allows the user to digitally log food, emotional, and environmental factors to provide a holistic look at the individual's health.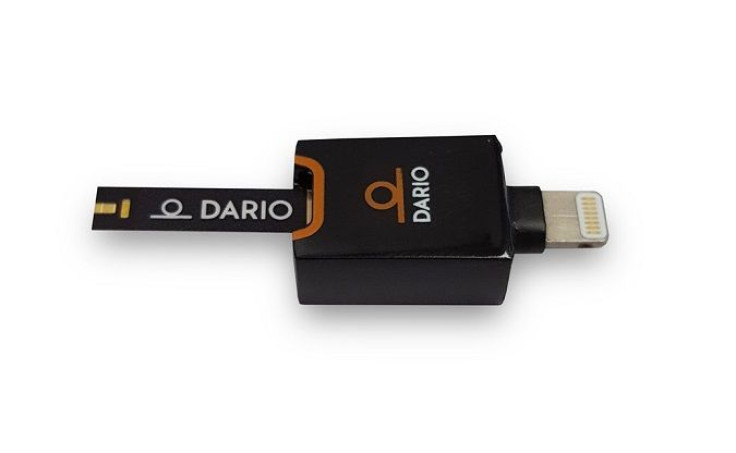 Currently, there are 29.1 million people in the United States with diabetes, according to the Centers for Disease Control and Prevention, yet only 21 million are diagnosed.
People who are diagnosed with diabetes have a high blood glucose level because their body either can't make enough insulin, is not able to use it effectively, or a combination of both. If it's an inherited malfunction within the body, it's called type 1 diabetes, however people with this condition make up only five percent of the entire diabetic population, according to the American Diabetes Association. The other 95 percent have type 2, which is caused by overloading the body with calories or sugar. Many take insulin, a hormone used to balance blood-sugar levels. After a person eats or exerts energy, their levels change, and that's when a monitor is required.
Read more:
Google Life Sciences Developing A Glucose Monitor That's Bandage-Sized And Connected To A Cloud
Glucose Levels In Diabetics Easily Tracked With New App Approved By FDA
Published by Medicaldaily.com