Keeping Porn Stars Healthy: A Look Behind The Scenes Of America's X-Rated Industry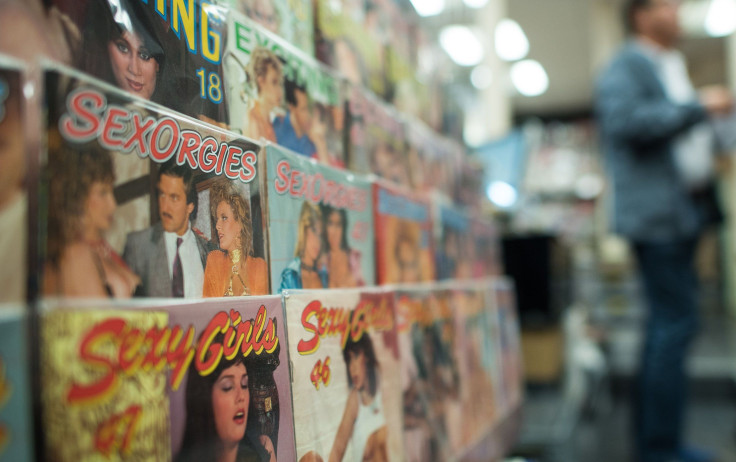 It's no surprise that the word "risky" is often used to describe the behavior and health of people in the porn industry — having sex with multiple partners isn't the safest thing to do after all. So it made sense when a spate of HIV cases allegedly linked to the industry prompted California lawmakers to pass a mandate for condom use in porn.
Yet porn stars are already frequently tested for STDs. What's more, the porn industry has some of the lowest rates of HIV transmission when compared to other populations. What gives? Can mandated statewide condom use really have an impact on porn stars' health?
Government Regulation in the Porn Industry
The "Safer Sex in the Adult Film Industry Act," commonly known as Measure B, was passed into law in 2012 after several reports of HIV outbreaks in the porn industry rose to the surface.
Among these were veteran porn star Mark Wallice, a known intravenous drug user, who had reportedly hidden his HIV-positive status for two years. Adult Industry Medical (AIM), the porn-industry's go-to STD testing clinic, didn't diagnosed Wallice until 1998 — he had already infected seven women. Rumors had it that he was able to produce negative tests by handing over fake results, which then allowed him to keep working.
Then in 2004, AIM diagnosed porn star Darren James with HIV after he filmed an internal ejaculation scene involving unprotected anal sex, known in the industry as "AnalCremePie." Prior to his infection, James only tested twice a month (this was before testing became mandatory) as well as the day after returning from a trip to Brazil. Ernest Greene, porn director and former chairman of the board at AIM, told Medical Daily , adding that "he worked the next two weeks with a clean test when he was [actually] infected." He subsequently went on to infect four women. Over the next five years, the porn industry saw a total of 22 HIV cases emerge among industry performers, according to the Associated Press.
The reason James (and likely others) received negative results was due to the test he took. A PCR (polymerase chain reaction) test, which is the industry standard, takes about two weeks to show HIV is present in the bloodstream. Not only does this test look for the actual virus (as opposed to only antibodies), but it is also among the fastest tests to report HIV status.
Advocates for consistent condom use, including Michael Weinstein, president of the Los Angeles-based nonprofit AIDS Healthcare Foundation (AHF), and the L.A. County Medical Association, argue these wait times are the exact reason there should be mandatory condom use on porn sets. They believe Measure B, which mandates condom use in all vaginal and anal scenes, would help stop the spread of disease even though there's no evidence the law has had its intended effect or ever will.
"In 2012 in Los Angeles with Measure B and with our initial polling for this measure, voter sentiment favoring safer sex in adult films is clear — unlike most politicians, voters are not squeamish about this issue, seeing it as a means to protect the health and safety of performers working in the industry," Weinstein said in a September press release announcing the introduction of new safety standards set to go to voters in 2016.
The two initiatives, proposed by California's Division of Occupational Safety and Health Standards (Cal/OSHA) and the AHF, would not only require production companies (the employers) to provide condoms and porn actors to use them, but they'd also introduce "new enforcement mechanisms to ensure pornographers comply with existing workplace regulations."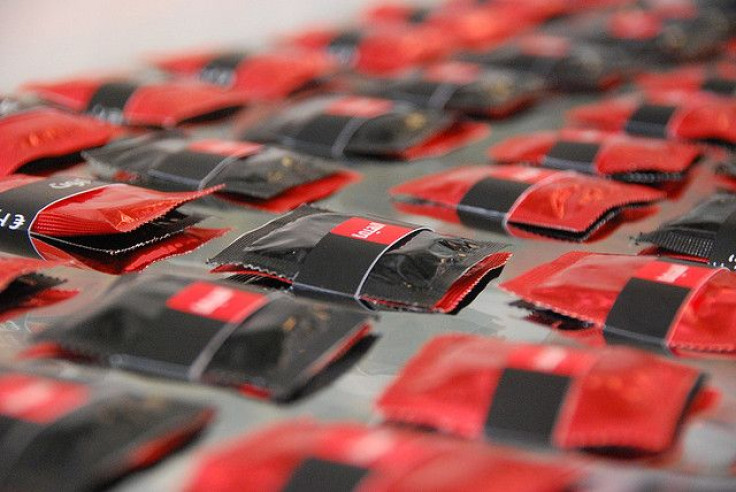 But to some, these regulations creep into infringement on freedom of expression. "This isn't regulation, this is a complete shutdown of adult production," said Diane Duke, CEO of the Free Speech Coalition (FSC), a trade group for the adult entertainment and pleasure products industry, in a press release. "Asking adult performers to wear goggles is up there with asking ballerinas to wear boots. It does not only not match the threat and it effectively prohibits production in California."
Behind-The-Scenes of Porn: STD Testing
From 1998 until just before Measure B was passed, AIM had tested roughly 1,200 porn actors for HIV and other STDs once a month, every month. Results would then come in as early as 14 days later; actors then brought these records to set in order to prove they were clean, Greene said.
Then in 2013, three performers — Cameron Bay, her boyfriend Rod Daily, and a third actor whose identity remains unknown — were found to be HIV-positive. There was nothing to indicate the transmission occurred while filming porn (even as the news caused a media hailstorm), Christian Mann, general manager of Evil Angel Productions, told ABC News. In fact, he said he believed we discovered they were infected because of adult industry testing protocols.
Nevertheless, the three cases prompted the FSC to announce new rules for monitoring STDs on-set. These included mandatory STD testing every 14 days rather than every 28 days — not only for HIV but also for chlamydia, gonorrhea, syphilis, hepatitis B and C, and trichomonal infection. Furthermore, porn actors were now mandated to get tested every 14 days rather than every 28.
These rules were set despite the fact there hasn't been a single on-set transmission of the disease in 10 years (2004 to 2014), according to porn star James Deen. In an interview with The Daily Beast, he stressed that it's been "irresponsible behavior off-set" that has caused every HIV case in the industry since the current law was passed. "There hasn't been a single transmission on set. You can't do better than zero," he said.
Nina Hartley, a porn star and director, sex educator, and registered nurse, has seen the industry change since the 1980s. She wholeheartedly supports biweekly STD testing, stating the current test is "incredibly accurate."
"The testing clinic we use has 400 plus affiliates around the country. Anyone can go out and give blood and find out if they're HIV-positive," she told Medical Daily . She also said she is aware of her risk of contracting herpes on-set, and she's OK with it. "Everyone has herpes. That is a risk I will undertake."
Condoms May Kill The Porn Star
While porn stars rarely use condoms, it's not unheard of. Hartley says she sold tons of condom footage in instructional videos for Adam & Eve Productions. However, female performers agree condoms are a far greater risk to themselves than they are to men. The reason: friction.
"If my partner wants to wear one, I will never say no," Chanel Preston, porn star and president of the Adult Performer Advocacy Committee (APAC), told Medical Daily. "For it to be required all the time is a little different. Performance sex lasts a lot longer than regular sex because you're having sex anywhere from at least 30 mins to hours. It does cause a lot of friction. If I used condoms daily, it would be extremely painful for me."
Hartley reaffirms this notion. "Pornography sex is not love sex. Erection is manufactured from the outside in. To keep mechanical stimulation going, he thrusts vigorously, thrusts harder and longer, which creates friction [and burns]."
Preston also fears a so-called "condom rash" could lead to yeast and bacterial infections, and mandating condoms would make them more common for women. With regard to yeast infections, this can happen when the lubricant is on condoms, which contains the spermicidal nonoxynol-9.
Condoms can promote yeast infections in two ways: Those with a spermicidal lubricant often contain nonoxynol-9, which affects the vaginal ecosystem and likely makes it easier for yeast to take advantage. Being allergic to latex condoms also increases risk, although this is less common.
"Condoms increase the presence of at least three bacteria in the vagina and increase erythema (redness) associated with tearing," sexual psychophysiologist and neuroscientists Dr. Nicole Prause told Medical Daily. "The performers are right. Condoms do increase friction and, if you know your infection status, condoms can increase the risk of other bacterial infections."
Moreover, directors, producers, and performers alike agree condoms hurt the porn industry in two ways. First, they'll ruin the fantasy that people watch porn for in the first place. "They call it a dental dam because damn, if I'd wear one… it ruins the fantasy," porn star Ron Jeremy told the NY Daily News in 2012.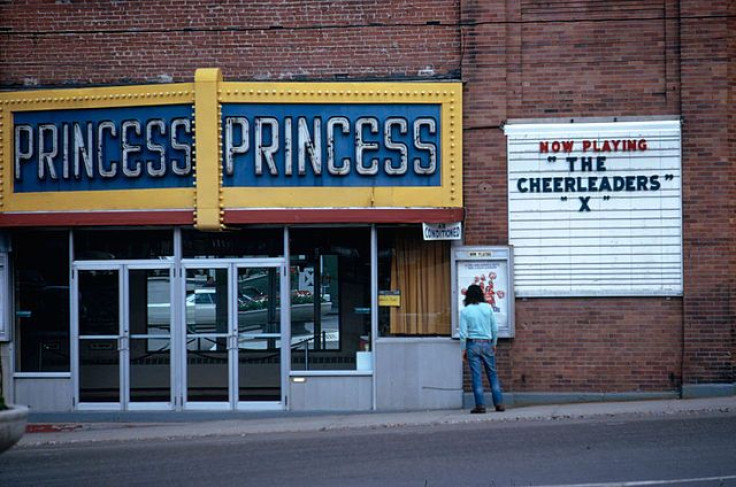 From a business standpoint, porn companies also fear condom-only scenes will lead to a sharp decline in sales. Steven Hirsch, Vivid Entertainment founder, noted when his company went "condom-only" between 1998 and 2006, it saw a 10 to 20 percent drop in sales. "It's been proven your sales will decline if you shoot films with condoms," he told LA Weekly.
The Future Of Porn
Many performers have seen Measure B as a threat to their First Amendment right to freedom of speech — performers have after all been taking control of their own health for decades. Greene says it should be up to the performer to decide whether they'll wear condoms. "It's about personal freedom, how [a person], as a patient, seeks medical evaluation and treatment."
Furthermore, the adult film industry says it doesn't need government regulation to encourage safety — it's already in the industry's best interest to keep actors healthy. Organizations like FSC and APAC were expressly created to improve the experience and community of adult performers. Through these organizations, performers can learn everything they need to about the industry, from what's expected of them to what they need to comply with to work.
Measure B has already led many porn companies to relocate to business-friendly cities like Las Vegas, where shooting can continue without regulation or monetary setbacks. Business Insider reported that between 2012 and 2013, the number of permits issued in L.A. for on-location shoots declined 95 percent, from 480 to only 24. And if that's not enough of a message to policymakers, some people speculate the industry could even move underground.
It's unclear what risks moving the industry underground would pose, but one thing is clear: Porn stars already know what they're in for when they sign up to have sex on camera. Hartley says there are risks that come with any job, or just about anything else that people do — they should be allowed to choose which risks they're comfortable with. "Sex performance is not the healthiest choice a human can make," she said, "but neither is smoking or drinking."
Correction December 4, 2015:
A previous version of this article incorrectly stated that the proposed AHF and CAL/OSHA's initiatives were in favor of the use of goggles, dental dams, and other protective equipment. The two intiatives will mandate condom use on set, and new enforcement mechanisms to ensure pornographers comply with workplace regulations.
Published by Medicaldaily.com