Maine Reports First Measles Case Since 2019; Vaccinated Child Considered Infectious
A child in Maine has tested positive for measles, with public health officials saying this is the first case in the state since 2019.
Last Friday, the Maine Center for Disease Control and Prevention (CDC) reported the case saying authorities sent a sample to the U.S. CDC after the child, whose identity was not disclosed, tested positive for the virus.
The Maine CDC confirmed that the child was vaccinated. However, the case is still considered infectious, so it has warned anyone who was at the same locations as the child during specific times to take precautions, WABI reported.
The list of locations and times is found below:
Family Time Dine and Play at Auburn Mall in Auburn on April 29, between 3 p.m. and 7 p.m.
Clear Choice MD in Scarborough (273 Payne Road) on May 1 between 1 p.m. and 4 p.m.
Hannaford on Cottage Road in South Portland (Mill Creek Hannaford), on May 1 between 2 p.m. and 5 p.m.
Mercy Fore River Emergency Department, on May 2 between 7:45 p.m. and midnight
Mercy Fore River Emergency Department, on May 3, between midnight and 3:30 a.m.
Anyone who was at the listed locations at the specific times is requested to monitor themselves and check for symptoms, which could manifest up to 21 days following exposure.
Local authorities said that though most people have been vaccinated against measles as a child, it is best to check one's vaccination status by speaking with a healthcare provider. For people who develop symptoms, they should call a medical professional before heading to a clinic or hospital to minimize the further spread of the virus.
Measles is an acute viral respiratory infection characterized by a high fever (up to 105 degrees Fahrenheit), malaise, cough, conjunctivitis, coryza and a rash that spreads from the head to the trunk and lower extremities, according to the U.S. CDC.
Vaccinated people can still get infected with the measles virus. However, what they develop is usually a milder form of the illness and is less likely to be contagious.
In 2000, the U.S. declared measles eliminated from the country thanks to an intensive vaccination program. But in recent years, vaccination rates have dropped significantly, causing new outbreaks, as per CNN.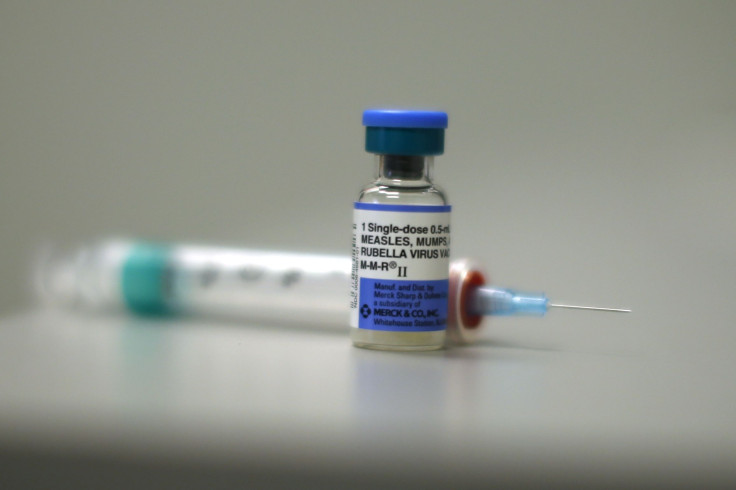 Published by Medicaldaily.com