Smoking vs. Vaping 2016: 4 Facts And Myths About E-Cigarettes And Health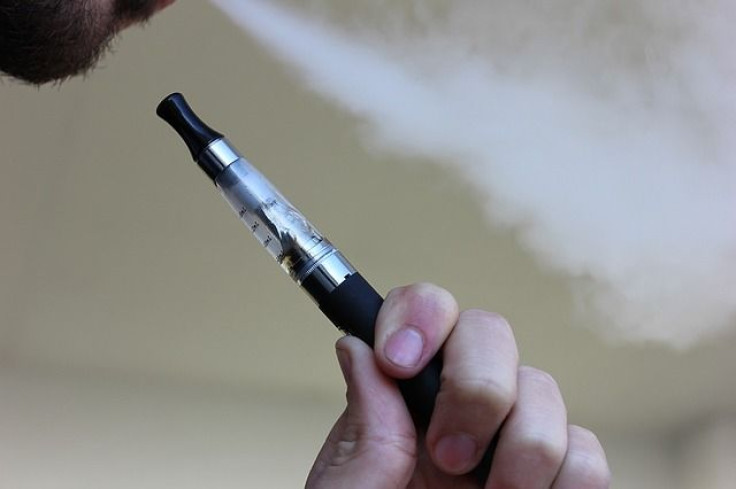 It seems like new 'vape shops' have been opening nonstop for the past few years. Across the US, e-cigarettes are gaining in popularity, especially among teenagers. This relatively new tobacco product is surrounded by many concerns, but little is actually known about the long-term health risks of using these devices.
We've decoded four popular myths about vaping, and how e-cigarettes can compare to the health risks of smoking cigarettes. Here's what we know right now.
FACT: E-CIGARETTE VAPORS CONTAIN FORMALDEHYDE
Back in January 2015, a peer-reviewed letter from the New England Journal of Medicine revealed that the vapors e-cigarette users inhale contain multiple forms of formaldehyde.
MYTH: VAPING HELPS PEOPLE STOP SMOKING
A new report from the World Health Organization (WHO) claims that there is not enough evidence to show that e-cigarettes actually help people stop smoking. For years, the global public health community has been split over whether e-cigarettes are more positive or negative.
"While e-cigarettes offer a significant opportunity to public health, there are also risks. One is the way the tobacco industry uses harm reduction to secure reputational and access possibilities and to split the public health camp," Anna Gilmore, professor of public health at the University of Bath and the UK Center for Tobacco Control Studies, told The Guardian.
FACT: E-CIGARETTES LOWER IMMUNITY TO INFECTIONS AND GERMS
Early last year, a study found that e-cigarettes may also reduce the body's ability to fight off infections from strep and flu germs. According to Science News, mice exposed to e-cigarette vapors for two weeks had an increase in inflammation and susceptibility to infections.
MYTH: VAPING DOESN'T HARM THE LUNGS
A 2014 study found that using e-cigarettes has the same short-term effects on the lungs as smoking conventional tobacco cigarettes, according to Science News.
Read more:
There Were 8.5 Million Google Searches Related To Vaping In 2014, But Only Rarely About Its Health Risks
Smoking vs. Vaping: Vaporizers May Lessen Damage Associated With Smoke Inhalation
Published by Medicaldaily.com