Is Sugar Unhealthy For Kids? Healthy Snack Alternatives Your Child Will Love
This article uses affiliate links, which means if you purchase products through these links, we may earn a commission. Click here to see our
T&C
.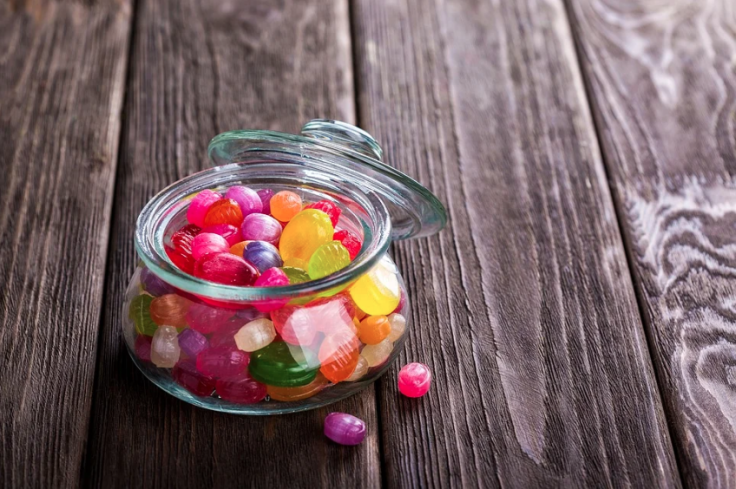 Sweet treats, candy and chocolate. If you're a parent, it can be very tempting to spoil your child with such treats and grandparents are just as guilty. But when does it become too much? Are there healthy alternatives?
Why is Sugar Bad for Kids?
Is sugar unhealthy? As an occasional treat, sugar from candies, chocolate and sweet treats is totally fine. For many families in the U.S., sugar is more of a normal part of their diet than a sweet treat. This can have a negative effect on kids. Excess sugar consumption at a young is associated with weight gain and obesity, especially when they get older. When this happens, your child is more likely to develop chronic diseases like diabetes, heart disease and cancer later on. Excess weight can also lead to other complications like joint pain, gout and fatty liver disease.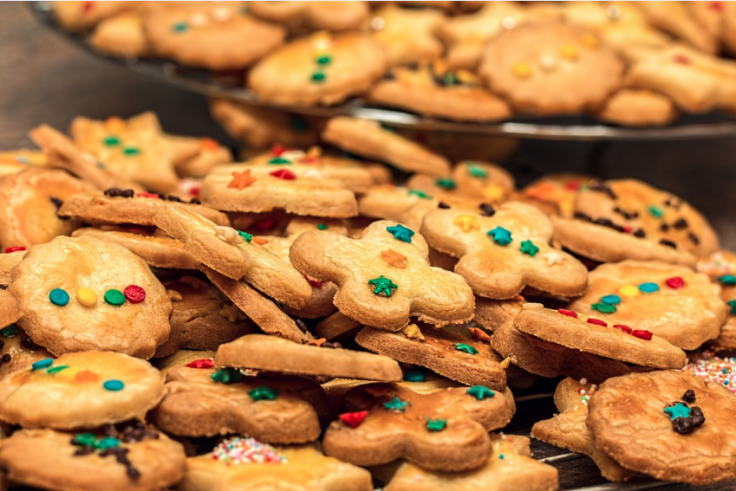 When you fill your child with sugar-sweetened foods, they may also have little to no room left for more nutritious options that their growing bodies need such as whole grain, fruits, vegetables and lean protein. So while sugar is generally safe in small amounts, too much of it can be unhealthy, often leading to unhealthy eating habits and cravings. Luckily, there are healthier, delicious alternatives for your child, like treats from Once Upon a Farm. Here's why your kids should try it.
Healthy Snack Alternative to Sweets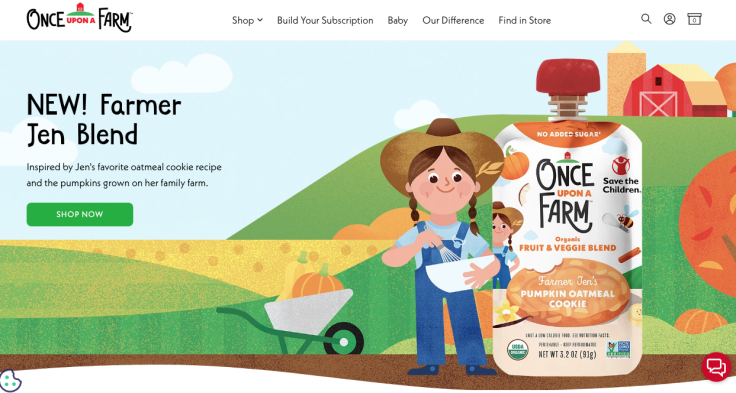 Once Upon a Farm is inspired by Jennifer Garner's love for her family farm. She founded the company with her friends, John Foraker, Ari Raz and Cassandra Curtis. Once Upon a Farm is a unique baby food delivery service based in California.
Built from love and dedication, Once Upon a Farm's primary goal is to provide parents with an ideal and organic alternative to healthy food for their babies. Using only the finest ingredients that are freshly picked from the brand's farms, Once Upon a Farm's blends are specifically designed to support your child's healthy development while being delicious even for picky eaters. The brand has also started providing healthy and delicious snack options for little kids.
How it Works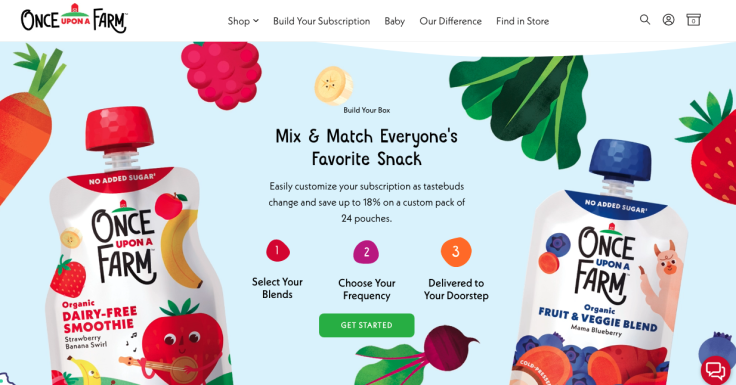 Your journey with Once Upon a Farm begins on its website, where you can find the products divided into sections for babies, toddlers and kids. Baby blends are also categorized by food stages 1, 2 and 3 to make sure you'll get just what your baby needs.
Popular options include:
Once you decide on a product for your little ones, you can make a one-time purchase or sign up for a subscription. While you can order as many products as you like, shopping with a subscription lets you save up to 15% with every order of 24 individual baby meals, along with free shipping. You can also pick what flavors are included in each delivery and add some extra a la carte items.
Its subscription plan is also flexible and cancellations are available at any time. You can also change your delivery frequency, as well as the product selection. This way, you get extra freedom with your choice and your kids can enjoy alternating between different food and snack types.
Healthy Snack Alternative for Kids to Buy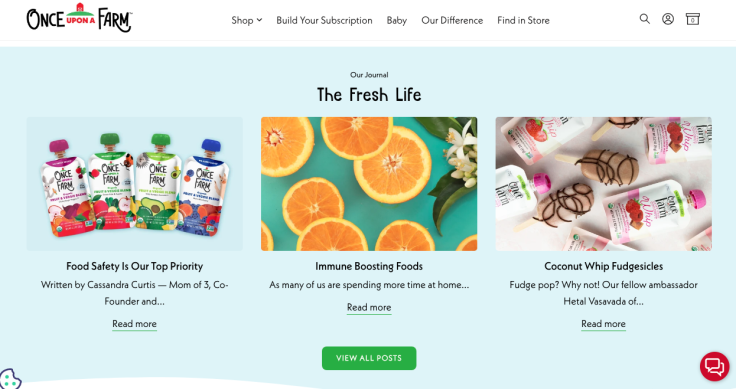 A brand with a responsible mission, Once Upon a Farm makes healthier snack and food options more accessible to parents and their children. The company exclusively cooperates with farms that provide USDA-certified organic and naturally grown produce. The company also works with sustainable and responsible farmers.
During the production process, Once Upon a Farm products are cold-pressed to ensure that the blends remain as tasty and nutritious as when they were first picked. This technology ensures that all their products are completely kid-safe.
Once Upon a Farm also has a health blog called The Fresh Life. Here, you'll find tips, tricks and news about healthy food and raising your children. You can also find recipes you can use with Once Upon a Farm blends to make it even tastier!
Good food habits start at home and Once Upon a Farm's offerings help you do just that. To learn more, visit Once Upon a Farm's healthy food options by clicking here.