The 20 best fat burners for women in 2020
This article uses affiliate links, which means if you purchase products through these links, we may earn a commission. Click here to see our
T&C
.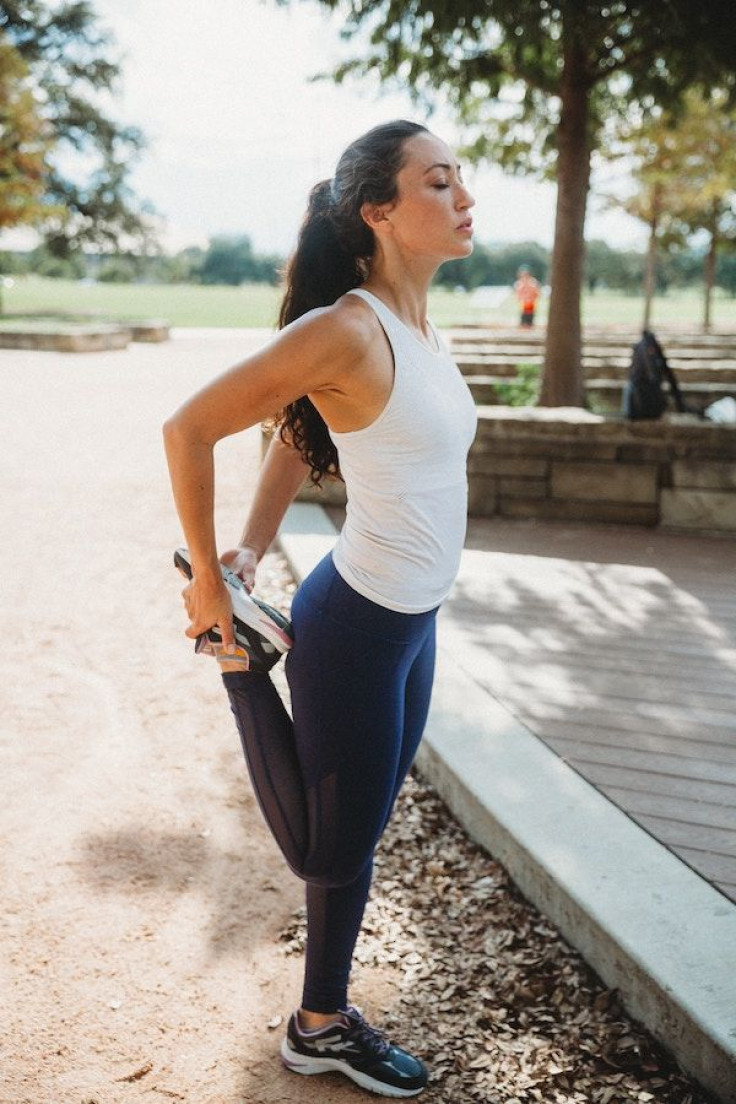 There are a lot of fat burners on the market, all designed to help you lose weight when taken as part of a healthy lifestyle. If you're looking to workout harder, eat less, cut cravings, and lose weight, then a fat burner may be the right choice for you.
But how do you make sure that the supplement you choose is up to the task?
In a marketplace full of fat burners of all shapes and sizes, making a decision can be daunting. Products come with a huge range of ingredients and claimed effects, some of which can be hard to distinguish between.
To help you start moving in the right direction, we've put together this list of some of the best fat burners available in 2020. We've selected products with sensible ingredients lists, and whose claims stand up.
When it comes to a good fat burner, you want something that is effective, safe, and tailored to your individual needs and preferences.
The 20 best fat burners for women in 2020
There are hundreds of fat burner supplements available. The twelve below are a handpicked selection of some of the best.
1. Leanbean


Diet Pill

from LEANBEAN
Our favorite fat burner for women, and with good reason.
This is a big name in the fat burner field: originally developed for pro athletes, and now having a large and devoted following of satisfied customers.

The newly reformulated daily dose contains 3g of glucomannan as its flagship ingredient, backed up by a whole host of other weight loss ingredients. Health safety authorities agree that glucomannan is an effective appetite suppressant, with 3g being the optimum dose in the context of an energy restricted diet.

Leanbean is a great choice if you want a fat burner with its finger on the pulse of the industry. They also have a huge bank of positive reviews and customer testimonials, with some impressive before and after pictures. The pic below shows Madeleine's progress after a month of taking Leanbean as directed. "I have never felt better", is her feedback.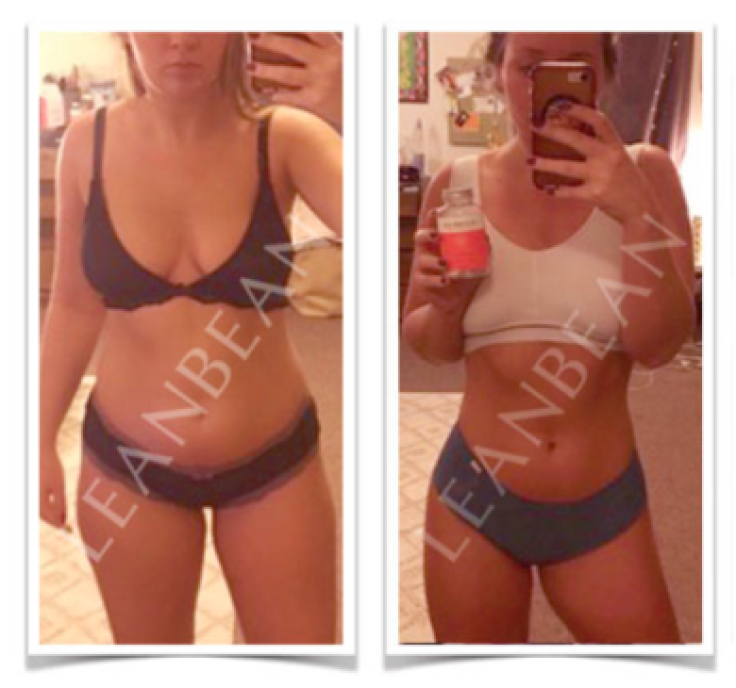 Key features:
Clinically proven amounts of glucomannan to suppress appetite
Designed for athletes
Huge industry recognition and tons of satisfied customers
Moneyback guarantee if you aren't happy
Buy Leanbean from the official Leanbean website.
2. Powher Fat Burner


Powher Fat Burner

from Powher Fat Burner
Another top product from Ultimate Life, the guys who brought us Leanbean. Riding on the popularity of the first product, the Powher Fat Burner supplements glucomannan with a completely different list of ingredients to fuel your weight loss.
With more focus on natural stimulant ingredients, Powher is designed to support your body's natural metabolism, and to top up various minerals that women are naturally prone to be deficient in. The result is a weight loss supplement that empowers your body to be its best.
Key features:
100mg of natural caffeine to spike your metabolism.
3g of glucomannan - the clinically proven dose for appetite suppression.
Contains iron and magnesium to prevent deficiencies.
Multi-box discounts and bundles available.

Buy the Powher fat burner on the official Powher website.
3. Nobi Nutrition


Nobi Nutrition

from Nobi Nutrition
This supplement uses exogenous ketones to help you achieve ketosis: the state where your body burns fat for energy, rather than carbs.
This formulation means your body can still fuel itself while intaking lower amounts of dietary carbohydrate than usual, meaning you feel the need to eat less.
Key features:
Helps your body to achieve ketosis.
Boosts metabolism and helps you to burn fat as fuel.
Reduces caloric intake.
Comes with lifetime satisfaction assurance.

Buy Nobi Nutrition fat burner now through this link.

4. Rockstar Skinny Gal


Rockstar Skinny Gal

from Rockstar Skinny Gal
Regarded as one of the most popular diet pills for women, Rockstar Skinny Gal is designed to limit your caloric intake and give you the power to do regular exercise.
A confident blend of natural ingredients designed to suppress appetite (garcinia Cambogia, African mango, hoodia) and burn fat (raspberry ketones, green coffee, white kidney bean).
Key features:
Designed by top athletes and nutrition scientists.
All natural ingredients.
No fad ingredients.
Suppresses appetite while boosting fat burning metabolism.

Buy Rockstar Skinny Gal now through this link.
5. Grenade Thermo Detonator


Grenade Thermo Detonator

from Grenade Thermo Detonator
This supplement may sound and look a bit extreme - it is declaring war on fat, after all - but it is popular. And with good reason.
Grenade Thermo Detonator promotes a lower level of appetite designed to support natural fat metabolism and weight management. It is used by pro athletes, military personnel, and other people who need a high energy, fully focussed workout.
Key features:
Very high stimulant levels: for people who want a lot of energy.
Designed for high intensity interval training (HIIT).
Tailored to help you achieve physique goals.
Award-winning formula.

Buy Grenade Thermo Detonator through this link.
6. XLS-Medical Hunger Buddy


XLS-Medical Hunger Buddy

from XLS-Medical Hunger Buddy
This supplement is much more gentle, and is designed to fight food cravings and help you cut portion sizes. If you find yourself snacking often between meals, this could be the supplement for you.
94% of users reported moderate to strong feelings of fullness when eating reduced portion sizes.
Key features:
Designed to manage cravings and portion sizes.
Redusure fibre complex reduces appetite.
Part of a popular range of weight loss products.
Easy to take: two capsules before each meal.

Buy XLS-Medical Hunger Buddy now through this link.
7. XLS-Medical Tea


XLS-Medical Tea

from XLS-Medical Tea
Another supplement from XLS-Medical, is this appetite suppressant tea: the first UK clinically proven weight loss tea. A special fibre blend is combined with matcha tea, and binds to dietary fats.
A cup of tea that helps to suppress cravings and reduce appetite: sounds great to us.
Key features:
Simple and tasty, just make and drink a cup of tea.
Clinically proven to help with weight loss.
Contains matcha which is rich in antioxidants.
Low caffeine content compared to other teas and hot drinks
You can buy through this link.
8. V24 Weight Loss Gummies


V24 Weight Loss Gummies

from V24 Weight Loss Gummies
Fat burners don't have to be powders or capsules. In fact, this supplement comes in gummy form, which we just love.
These strawberry flavoured treats contain glucomannan, which as we know is a clinically proven appetite suppressant. Just eat four gummies, three times a day and they'll keep the cravings at bay.
Key features:
It's a sweet!
Clinically proven dose of glucomannan to suppress cravings.
No capsules to swallow.
Only 8.5 calories per gummy.

Buy V24 Weight Loss Gummies now through this link.
9. Keto Advanced by TDN Nutrition


Keto Advanced by TDN Nutrition

from TDN
TDN have released one of the best Keto supplements, with a formula researched, developed, and manufactured in the UK to GMP standards. The ingredients list is advised by health gurus and celebrity nutritionists, and represents the cutting edge of keto supplementation. Taken as directed, these specially formulated ingredients will encourage the body toward a state of ketosis.
"Kickstart Ketosis" is their motto, with good reason.
Key features:
Made in the UK to strict manufacturing standards.
Formula advised by health gurus and celebrity nutritionists.
Contains ingredients designed to kickstart ketosis.
Small, easy to swallow capsules.

Buy Keto Advanced by TDN Nutrition now through this link.
10. BurnXT Thermogenic Fat Burner


BurnXT Thermogenic Fat Burner

from Burn-XT
You can tell by the bottle that this fat burner means business, and with over 30,000,000 servings sold, they're obviously doing something right. This is one of the market-leading thermogenic fat burner on Amazon, and helps you to burn more calories, increase energy levels, and suppress appetite. There are zero fillers or dyes, and ingredients are included in bioavailable formats, meaning your body is most easily able to absorb them.
Key features:
Highly effective for women and men.
Makers claim to have sold over 30,000,000 servings.
Made in the USA to strict manufacturing standards.
Packs a powerful stimulant hit to fuel your workout.

Buy BurnXT Thermogenic Fat Burner through this link.
11. BodyShape 24 Day and Night


BodyShape 24 Day and Night

from BODYSHAPE24
You don't have to choose between the red pill and the blue pill any more… Just take a red one in the morning for an energy hit and to boost your metabolism throughout the day; then take a blue one at night to support calorie burning while sleeping.
This intelligent dosing system is simple and easy to remember, and you have the peace of mind of knowing that your weight loss is covered 24 hours a day.
Key features:
Developed and tested in conjunction with one of Europe's top female supplement manufacturers.
A range of ingredients to boost your body's natural metabolism.
Simple to take: red in the morning, blue at night.
Unique 24-hour formula.

Buy Bodyshape 24 Day and Night now through this link.
12. LEAN PM Night Time Fat Burner


LEAN PM Night Time Fat Burner

from LEANPM
This supplement is designed to curb cravings and night time, and to help you burn fat while you sleep. It's an approach we don't see very often, but it's a good one.
Appetite suppressing ingredients are combined with those that promote restfulness and help the body prepare itself for sleep.
Key features:
Helps you to get a good sleep and have more energy the next day.
Suppresses appetite and cravings in the evening.
Aids the body's natural sleep processes.
A novel approach for a fat burner supplement.

Buy LeanPM Night time Fat Burner now through this link.
13. Evolution Nutrition Trans4orm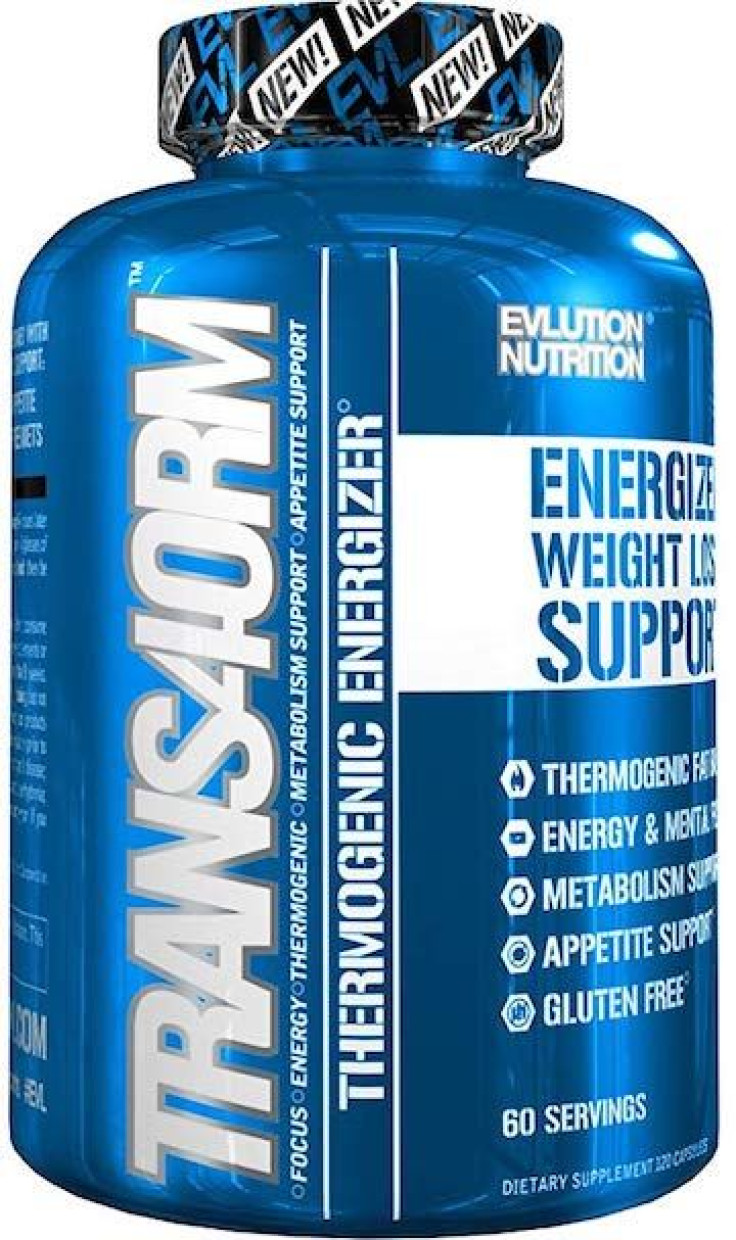 This thermogenic energizing fat burning supplement targets weight loss through five critical areas: Fat burning, boosted energy levels, appetite support, metabolism support, and increased mental focus. Their goal? To support you throughout your weight loss program, by giving you the energy and focus you need to perform your best.
Key features:
60 servings per tub
Fully transparent ingredient list: no proprietary blends
Thermogenics to burn fat for weight loss while preserving muscle
Manufactured in an FDA approved facility in the US.

Buy Evolution Nutrition Trans4orm now through this link.
14. VitaRaw Fat Burner For Women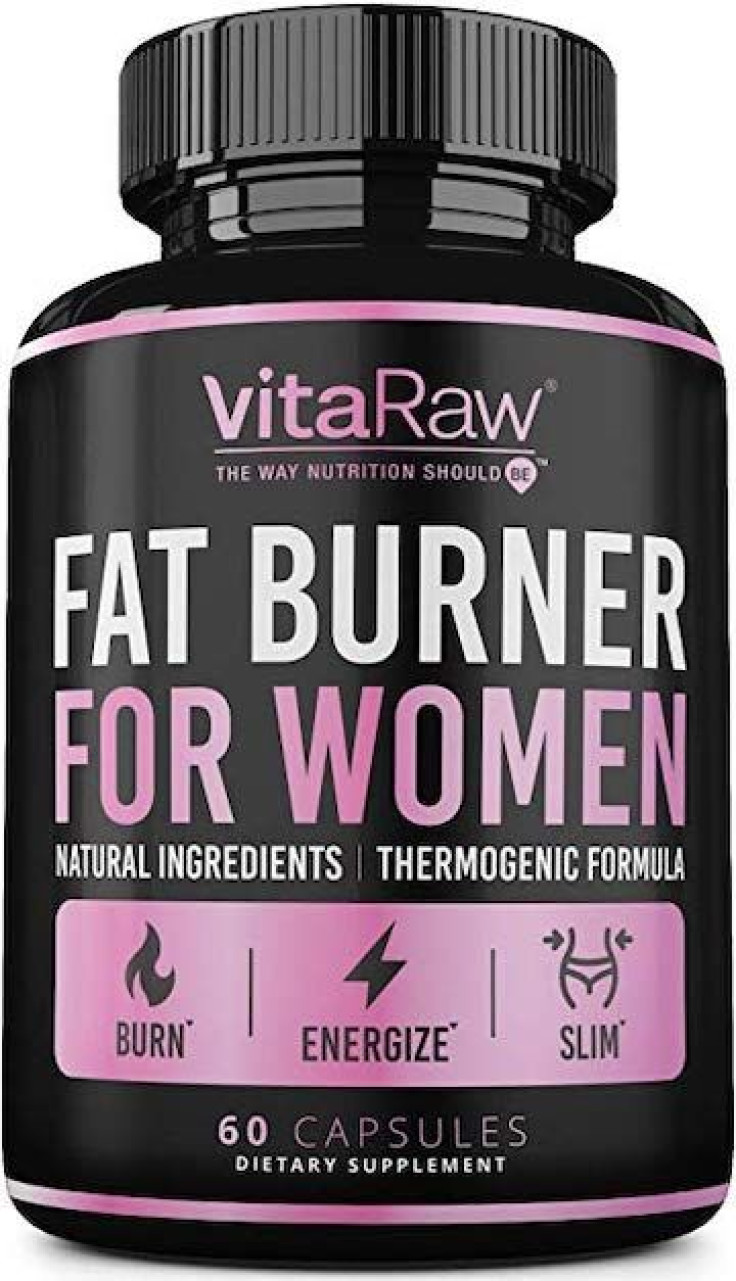 On Amazon, these are listed as "#1 diet pills that work fast for women." But what does that mean, exactly? Well, first up: the formula of this supplement is tailored for female physiology. The ingredients and dosages are explicitly chosen to align with female fat burning needs. VitaRaw claims that you'll enjoy increased energy, improved mood and mental focus while burning fat and maintaining muscle. Sounds grand.
Key features:
A synergistic supplement that tackles weight loss for women from several fronts.
Complete transparency with ingredients: no blends.
Helps you to burn more fat by controlling appetite, stimulating metabolism, blocking carbs, and providing energy.
Generous portions: 60 capsules per tub.

Buy VitaRaw Fat Burner for Women now through this link.
15. Teaz 28 Days Slim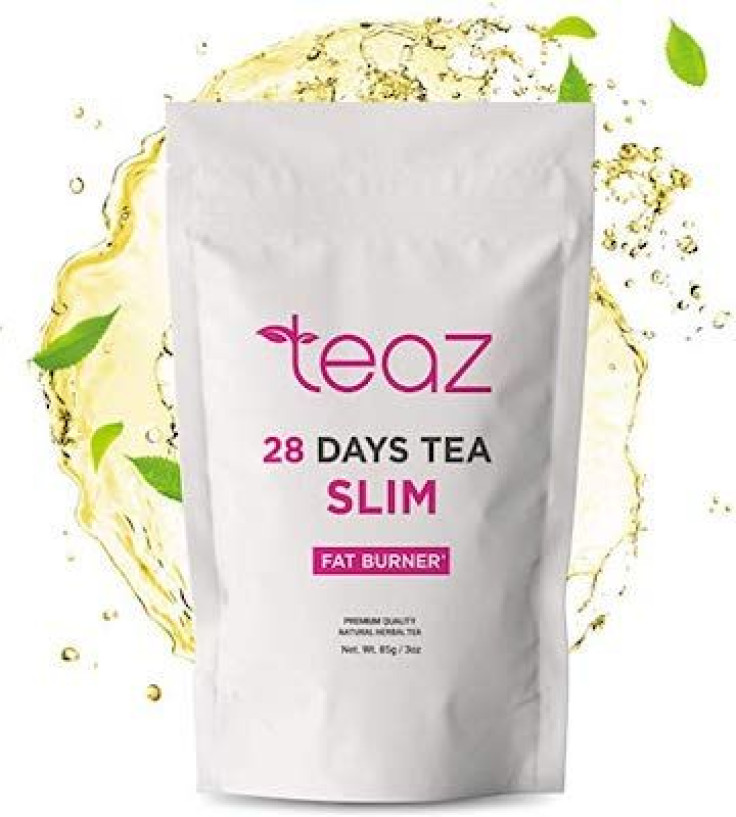 If you're less keen on weight loss capsules, you have other options. Teaz 28 Days Slim is a fat burner tea for women, designed to cleanse, detox, and pave the way for a more successful diet. It contains natural, bio-friendly herbs that claim to release fat from your cells, helping with weight loss. Teaz also claims their tea will cleanse your digestive system, meaning you should feel less bloated after eating.
Key features:
All-natural ingredients like green maté, Pu Erh black tea, yarrow, lemongrass, and stinging nettle.
Combines detoxing effect with therapeutic effect, reducing the stress that can lead to hunger.
Designed to reduce the bloat and swelling you can get from eating.
Full money-back guarantee if you're not satisfied.

Buy Teaz 28 Days Slim now through this link.
16. Hardbody PEELED Thermogenic Fat Burner for Men and Women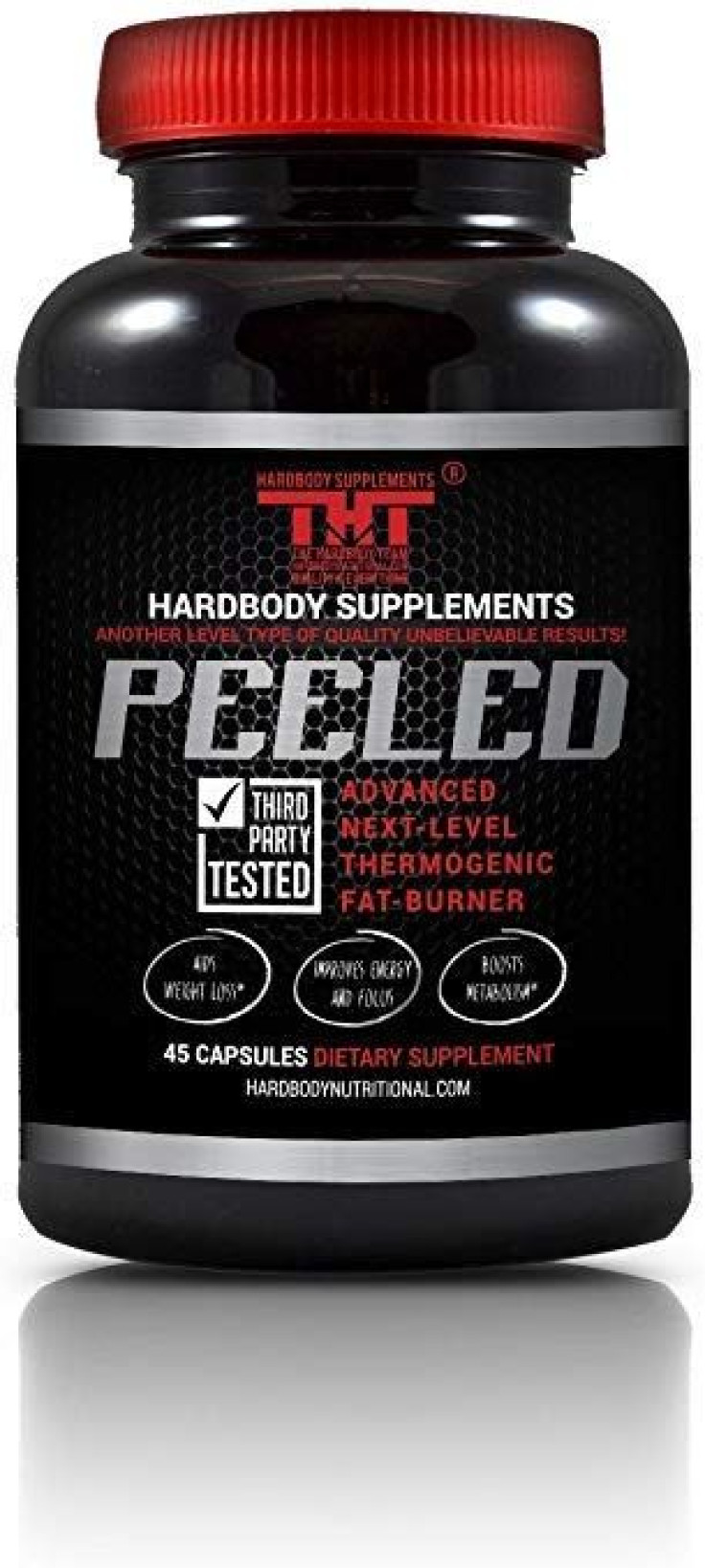 You're looking at one of the most popular fat burners on Amazon. This formula is suited to men and women, and it's in our list to give you a more comprehensive overview of the fat burners available for women.
Take this supplement, and Hardbody claim you'll be "cut like a diamond." Who can resist that?
Their formula contains Garcinia Cambogia, natural caffeine, and other ingredients indicative of good fat burners. They claim you'll enjoy smaller appetite, boosted focus, and more energy: all the things you need to work out harder and for longer.
Key features:
A socially conscious company that donate to charity.
Sliding scale of dosage depending on the results you want: Take 1-3 servings per day.
Loaded with reliable fat burning ingredients.
One of the most popular fat burners on Amazon.

Buy Hardbody Peeled now through this link.
17. MaDay Keto Burn Weight Loss Pills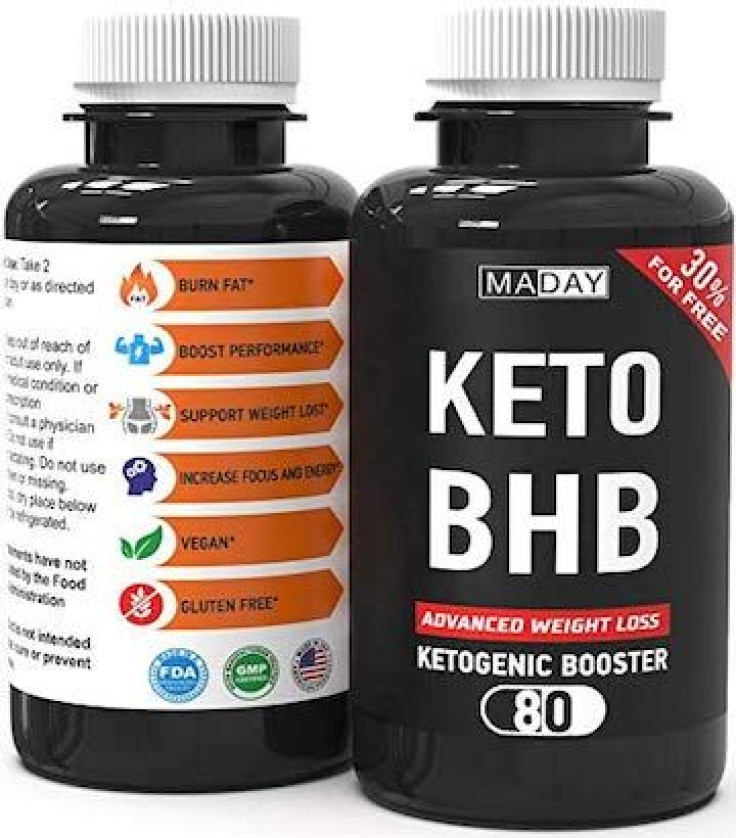 Another of the most popular fat burners on Amazon, this supplement from MaDay is designed to help you achieve ketogenic weight loss.
MaDay claims their supplement will nourish your body, boost your energy, and enhance cognitive performance, all without side effects that some other keto supplements can trigger. Take this supplement, and the manufacturer claim your body will enter ketosis: its "natural fat-burning mode."
Key features:
Great reviews on Amazon.
Good value for money: 80 capsules for just under ten bucks.
Vegan and gluten-free: Compatible with many specialist diets.
Claims to assist the body in entering the fat-burning state of ketosis.

Buy MaDay Keto Burn pills now through this link.
18. Crioxen 3-in-1 Dietary Supplement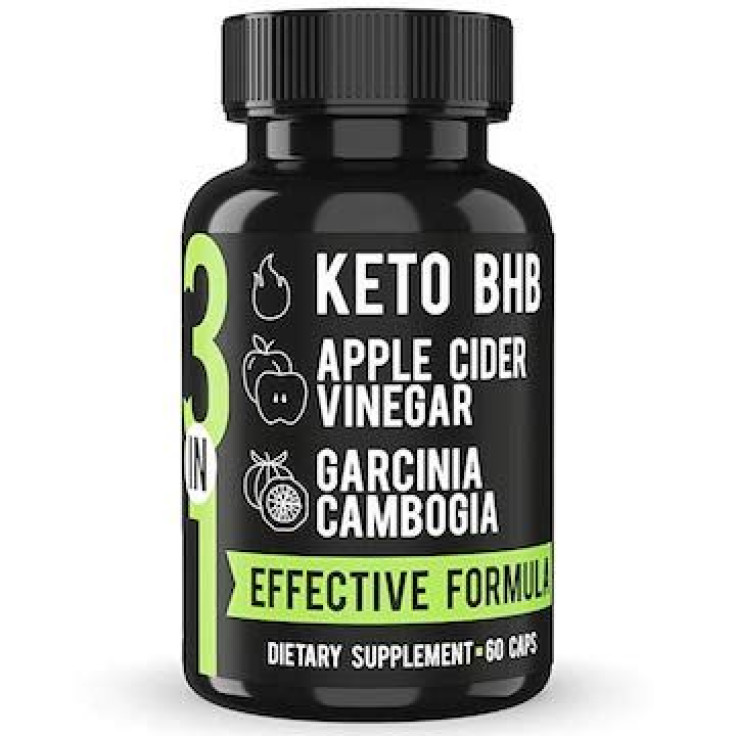 3-in-1: sounds good, but what does it mean? Well, this supplement uses "potent" BHB salts to stimulate ketosis, and backs these up with apple cider vinegar and Garcinia Cambogia.
Taken together, Crioxen claim these ingredients will help you to get the most from a ketogenic diet. If you're looking at keto for weight loss, this supplement from Crioxen could be the right fat burner for women like you.
Key features:
Designed to complement a ketogenic diet and exercise program.
Three specially-selected ingredients to stimulate weight loss through keto.
Very good ratings on Amazon: 5 stars over 242 ratings.
Made in an FDA facility in the USA, with zero GMO ingredients.

Buy Crioxen 3-in-1 Dietary Supplement now through this link.
19. Dr Emil Bedtime Burn Men & Women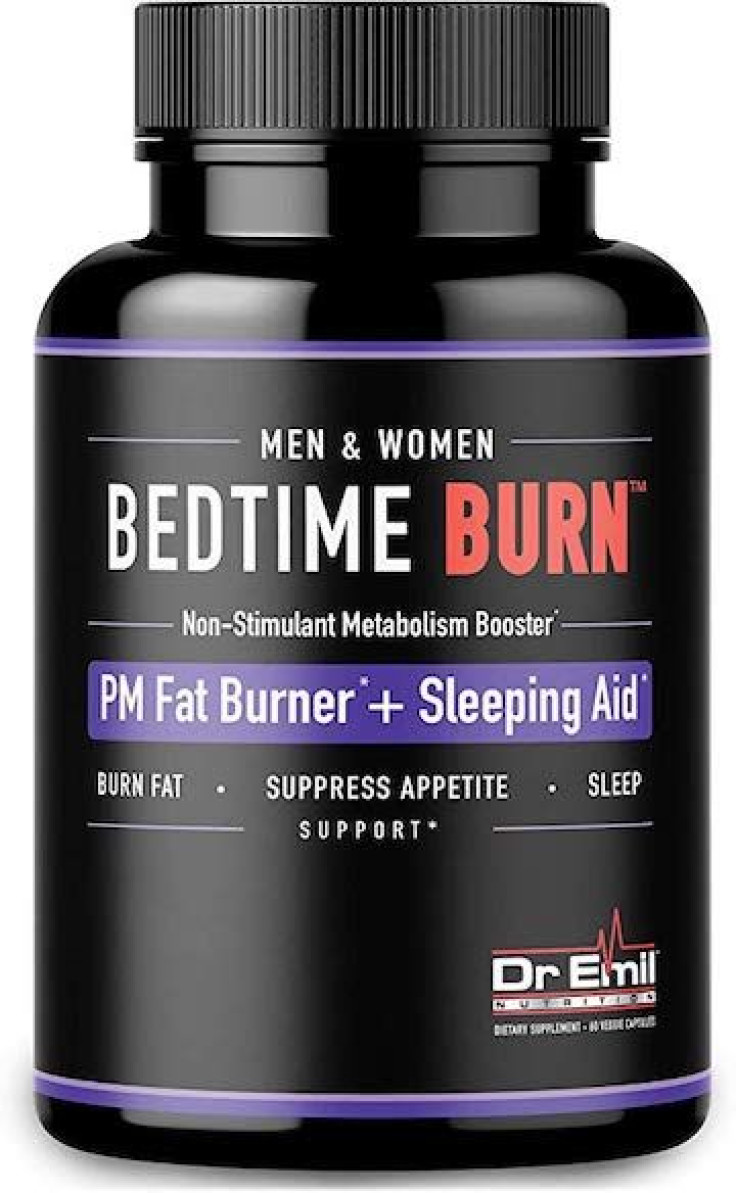 Another fat burner supplement that works for men or women, and another example of just how varied the weight supplement marketplace is. This supplement from Dr Emil uses a blend of ingredients clinically shown to burn fat during sleep or rest. By taking night time supplements, they claim you can get better sleep, and burn more calories while you're snoozing. Combined with a healthy diet and good exercise, that's a great recipe for weight loss.
Key features:
Designed to help you burn fat and calories while you sleep.
Stimulant-free: instead, enjoy ingredients that claim to improve your sleep.
Crush late-night cravings, and reduce the urge to snack.
Wake up well, feeling relaxed, refreshed, and ready to take on the next day.

Buy Dr Emil Bedtime Burn now through this link.
20. The Appetite Co Fat Burner For Women
No buzzwords in the name here, just plain and simple: Fat Burner For Women. This supplement from The Appetite Co has proven popular over the years. After all, it's hard to dislike an all-natural ingredients list designed to help you achieve your dream body. The ingredients are what we'd expect to see in a fat burner - each claims to help with weight loss for women - although one small niggle is that it uses a proprietary blend.
Key features:
Boosts physical and mental focus to power a more effective workout.
Natural formula: not reliant on fad ingredients.
Good value: 60 capsules for $14.95.
Burns fat, controls appetite, and blocks rapid carbs.

Buy The Appetite Co Fat Burner now through this link.
What is a fat burner?
"Fat burner" is an umbrella term referring to supplements that are designed to help you lose weight through one or more of various mechanisms:
Some fat burners give you an energy boost to help you work out harder and longer, to burn more calories.
Some fat burners boost your metabolism to help your body store and burn fats and sugars as efficiently as possible.
Some fat burners raise your internal temperature slightly, to help your body burn more calories at rest. This is called thermogenesis.
Some fat burners suppress appetite, meaning you feel the need to eat less.
Now: a clarification. Fat burner supplements are intended to help you lose weight, not to cause weight loss. The clue is in the name: they are designed to supplement your existing weight loss efforts.

Losing weight ultimately boils down to one thing: maintaining a healthy caloric deficit. When you burn more calories than you consume, your body burns through your fat reserves.

A lifestyle built around a healthy diet and regular exercise will lead to weight loss, and a fat burner supplement is designed to increase the results you would see from this.
What to look for when buying a fat burner
Supplement manufacturers know there is money to be made from weight loss. Everyone wants to feel healthy and look their best, and sadly some people are willing to spend quite a lot of money without doing much (or any!) research.
There are companies out there who look to take advantage of this fact.
While no fat burner is a miracle cure that will make the pounds fall off with no other effort required, there is a difference between the products available. You've got the good, the bad, and the downright ugly.
Here's what to look out for when buying a fat burner, to make sure you get something effective and - most importantly - safe:
Are the claims realistic? If a fat burner claims to help you lose weight as part of an active lifestyle, that's realistic. If they claim you'll lose weight with no extra effort or exercise required, that's a lie. There are no magic pills for weight loss.
Are the doses effective? Some ingredients have received commendations from health safety authorities for their effectiveness in the pursuit of weight loss, with specific minimum dosages required. If a supplement boasts of containing these ingredients, but their daily dosage is a small fraction of that required to be effective, then you're being taken for a ride.
Are the ingredients safe? Sadly, some companies still use ingredients that have been found unsafe. Thankfully this is on the decline, but there are still certain things to look out for. Avoid any supplement containing ephedra or DNP (2,4-dinitrophenol).
What's the difference between prescription and over-the-counter fat burners?
There are three main categories of pill that can help with weight loss: prescription medication, over-the-counter medication, and supplements. All of the fat burners in our list are supplements.
Let's take a quick look at the other two.
What is a prescription fat burner?
For certain medical conditions, your doctor will be able to prescribe medication to tackle specific symptoms or complications. These medications will be approved by the FDA as being effective for the issues they are prescribed to address.
As a rule, these medications are usually stronger than the ones you can buy over the counter. They may have more side effects, and may have habit-forming potential. This is why they're prescribed: so that your doctor can observe while you're taking them, and check they're doing as intended and not causing any further problems.
While it is possible to buy these medicines without a prescription in certain shady areas of the internet, we categorically recommend that you do not do this. It is unsafe.
Examples of prescription fat burners:
Phentermine: A medication designed to cause a short-term decrease in appetite, and prescribed along with diet and exercise recommendations to help people with obesity to lose weight.
Belviq: This pill stimulates seratonin receptors and triggers feelings of fullness more quickly when eating, meaning you feel the need to eat less. It's prescribed to overweight people above a certain BMI limit.
Contrave: A pill that targets your nervous system to reduce how many calories you burn at rest and during activity. With exercise and diet improvements, it helps with weight loss.
There are many other prescription weight loss pills, like Saxenda, Vyvansa, and Qsymia. If you want to learn more about these options, talk to your doctor or another qualified health professional, and they will advise on which ones (if any) are suitable.
What is an over-the-counter fat burner?
These are medications that you can get at a pharmacy. You don't need a prescription, and they're FDA approved.
As with other medicine types, the ones you can buy over the counter are less potent than those available via prescription. The drugs often use the same mechanisms to help with weight loss, but they are less strong and come with lower risk of side effects.
And what about supplements?
Medicines - whether prescription or over-the-counter - are FDA approved. The drugs they contain have been proven effective in treating the symptoms they claim to treat.
Supplements, on the other hand, are not FDA approved. They contain ingredients with varying levels of effectiveness, in myriad combinations. Each supplement contains a different mixture of ingredients.
Because there is no oversight from regulators, it's especially important to understand what you're taking. As we've said: some ingredients are effective when taken at the right dose. Others are ineffective. Some can be dangerous.
When choosing a supplement, you need to understand that they do not all work. The ones that do require lifestyle changes. If you're willing to accept this, and to make the required changes alongside your supplement, you can expect to see improved weight loss results compared to what you would have otherwise experienced.
But there is no magic pill for weight loss.
Fat burner side effects
Many people ask whether fat burners have side effects, and it's a good question. Having peace of mind that the supplement you're planning to take is effective and - more importantly - safe, is a vital part of making a purchase.
With such widespread access to the internet it's now much easier than it once was to find information about products, who makes them, and the ingredients they contain.
We can't address the side effects of every single ingredient you'll come across when shopping for a fat burner, but we can outline a few things to look for. We can also point you in the direction of the US Office of Dietary Supplements, whose website contains in-depth information.
One thing to be aware of is the potential for side effects when taking a larger dose of caffeine than you're used to.
Many fat burners contain caffeine to power up your workout, with doses ranging from 80 to over 270mg. For reference, a cup of black coffee contains about 100mg: this means that if your threshold is low and you take a fat burner with 270mg of caffeine, you're probably going to get the jitters!
Caffeine can also cause anxiety and increased heart rate, meaning its effects sometimes get mistaken for things that are more severe.
In our experience, women want fat burners with lower caffeine levels. Many of the female fat burners we come across - including Leanbean in the list above - have less caffeine than their male counterparts. Keep an eye on this when choosing your fat burner!
In conclusion
As we've said, the fat burner supplement market is full of products competing for your attention.
It's important that you invest time and effort in researching supplements before choosing to take one.
You should have a firm understanding of what the ingredients do, how they interact, and the type of results you can expect.
One well-known fat burner for women is Leanbean. It appears to be popular due to its use of proven ingredients in appropriate doses.
It also only includes natural ingredients which makes it a safe choice for more sensitive people.
The Powher fat burner is another widely available choice for those looking for a safe caffeine boost to fuel their goals.
But please remember what we said at the beginning: weight loss comes down to a lifestyle built around a healthy caloric deficit.
If you eat a healthy diet, exercise regularly, and take the right supplement, then you should see good weight loss results.
Published by Medicaldaily.com