Weight Loss Drugs: These Are The Most Effective Ones For Obesity Treatment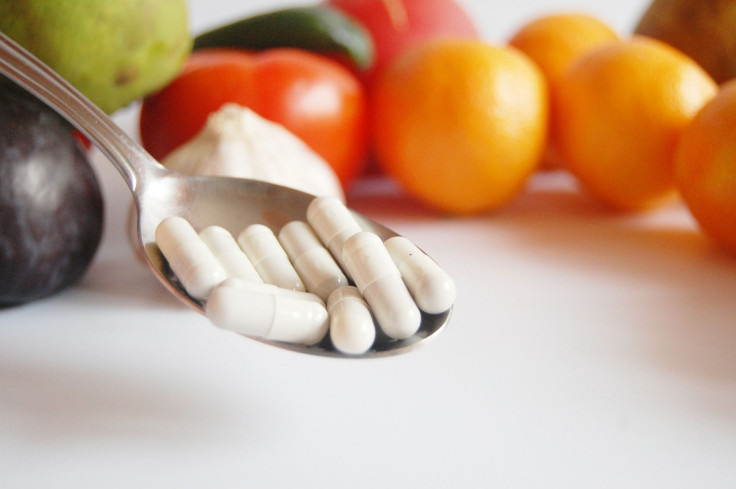 Everywhere you look, there are advertisements for new workouts, diet plans, and weight loss supplements. It's for good reason — more than one-third of American adults are obese. If you're hoping to shed a few pounds, though, the barrage of options can be daunting, and it may be difficult to choose the one that's best. In a new study, researchers from the University of California, San Diego tested the five pharmacological options that are currently approved for managing obesity in the United States. They all work, but the research found some are more effective than others.
The study involved more than 29,000 people, and suggested Qsymia (phentermine-topiramate) and Victoza (liraglutide) gave patients the highest chance of shedding at least 5 percent of their body weight. Xenical was the least successful. But according to Dr. Siddarth Singh, the study's lead researcher, there is no single drug that's best for everyone.
"Obesity treatment always needs to be personalized," he said in a press release, adding that the study only provides averages, and that side effects are an important part of treatment that need to be considered.
Singh's team examined the results of 28 clinical trials that tested the five drugs: Qsymia, Victoza, Xenical, Belviq (lorcaserin) and Contrave (naltrexone-bupropion). They found that on average, each drug worked better than a placebo, but people on Qsymia usually lost the most weight. These patients shed almost 20 more pounds than those given a placebo, while patients taking Xenical or Belviq tended to lose the least amount of weight — about 6 to 7 pounds more than placebo users.
Though some of the medications were largely effective, they didn't work for everyone. This was because people respond differently to different weight loss drugs, said Nikhil Dhurandhar, a spokesman for the Obesity Society, in the press release.
"In general, if you give drug 'X,' there will be a wide variation in patients' responses," Dhurandhar said, adding that some people will watch the pounds slide off but others will not lose any at all. He said there is no such thing as a magic pill that will melt fat. "These drugs can help you eat less through effects on appetite, but you have to change your diet and get regular exercise. Medications are supplements, not substitutes, to your efforts."
In terms of unintended health consequences, Contrave and Victoza were the least successful drugs, with patients who took these medications almost three times more likely to quit the trial because of side effects. Singh reiterated that because weight loss drugs affect everyone differently, that also means they'll face individual risks for side effects.
Contrave, for example, contains the antidepressant bupropion and comes with a warning about suicidal thoughts. For this reason, a person with mental illness or psychiatric symptoms may be better off choosing a different obesity drug. Another one of the drugs, Victoza, is capable of causing kidney problems and inflammation of the pancreas.
While they're definitely an important option for managing obesity, the majority of weight loss drugs have only been approved within the last couple years, according to Singh. This means we aren't yet sure if their effects will sustain over the long run.
Source: Khera R, Murad M, Chandar A, Dulai P, Wang Z, Prokop L, et al. Association of Pharmacological Treatments for Obesity With Weight Loss and Adverse Events: A Systematic Review and Meta-analysis. JAMA. 2016.
Published by Medicaldaily.com