What Is Hyperlactation Syndrome? Woman With Rare Condition Sets Guinness Record By Donating Breast Milk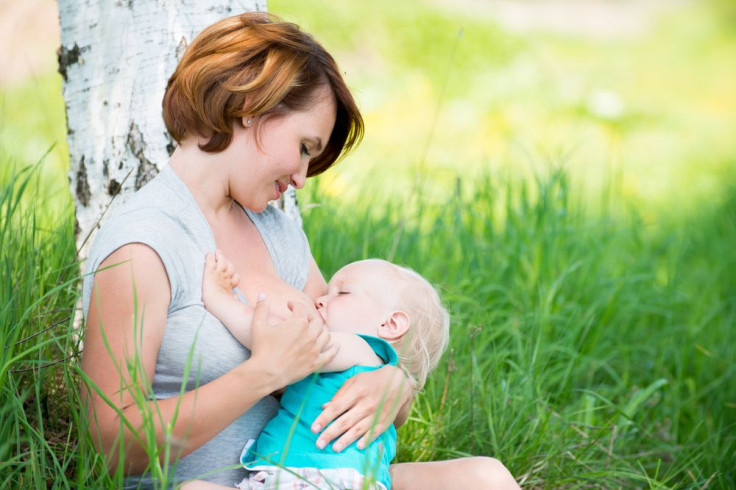 An Oregon mother of two has set a Guinness World record in breast milk donation. Elisabeth Anderson-Sierra, a mother of two from Aloha, has saved the lives of thousands of premature babies, by donating around 1,600 liters of her breast milk over the past nine years.
Anderson-Sierra suffers from a rare medical condition that causes an oversupply of milk called hyperlactation syndrome. The life-altering condition often causes pain and discomfort. However, she made the most out of it, by donating breast milk to help thousands of infants all over the world, especially the ones who have been labeled as "failure to thrive," according to the Guinness World Records website.
"Over the last nine years, I estimate my total donation numbers to be over 3,50,000 ounces. I would not wish this condition on my worst enemy. It is not fun. How many individual babies have benefitted from my milk, that is impossible to know," Anderson-Sierra said in a video shared on Instagram.
Anderson-Sierra's condition is caused by the excessive production of the hormone prolactin, and she needs medication or a double mastectomy to stop the excess milk production.
"There are a couple of ways to go about trying to tone down this production of prolactin. There are medical interventions that I would need to look into and move forward with in order to have it stop," she said.
She believes that sharing her story would normalize breast milk donation. "I am really hopeful that breaking this record and sharing my story will normalize milk sharing," Anderson-Sierra added.
What causes hyperlactation?
Hyperlactation can be due to several reasons:
Excessive production of prolactin
Congenital predisposition
Too much pumping
Switching sides often while feeding or on a timed schedule
Excessive number of alveoli (milk sacs)
Baby starts taking solids and breastfeeds less
Signs of hyperlaction:
In mother:
Full and uncomfortable feelings even after breastfeeding
Leaking of breast milk between feedings
Sore nipples and nipple pain from infant biting
Mastitis - a painful condition that causes clogging of ducts
In child:
Colic pain
Frequent choking, spitting up
Biting on the nipple to slow the flow of milk
Short restless feedings
Frequent burping and gas between feedings
Large green and frothy stools
Rapid weight gain but uncomfortable between the feedings
Published by Medicaldaily.com