China Reports Rise In COVID-19 Deaths In June After Easing Containment Measures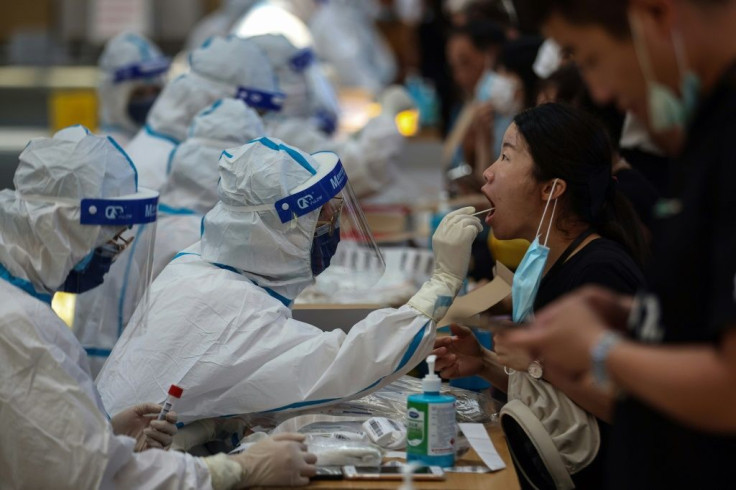 In a significant development, China reported an increase in COVID-19 deaths in June, signaling a resurgence of the virus months after the country lifted most containment measures.
The Chinese Center for Disease Control and Prevention (CDC) revealed that 239 individuals lost their lives to the virus in June, a stark contrast to the reported 164 deaths in May and the absence of any fatalities in April and March, ABC News reported Thursday.
China's "zero-COVID" containment strategy, which involved strict lockdowns, quarantines, border closures, and widespread testing, was credited with saving countless lives since its implementation in early 2020. However, the sudden lifting of these measures in December without adequate preparation led to a final surge, resulting in an estimated 60,000 deaths, as per official records.
The peak of deaths this year was witnessed in January and February, with a record high of 4,273 deaths on Jan. 4. Subsequently, the numbers gradually declined, reaching zero on Feb. 23, according to the Chinese CDC.
It remains unclear whether Chinese health officials expect this upward trend in deaths to persist or if they will recommend the reinstatement of preventive measures. Among the deaths reported in June, two were caused by respiratory failure resulting from infection, while the remaining cases were attributed to underlying conditions, including diabetes, heart disease, high blood pressure, and other chronic illnesses.
According to the World Health Organization (WHO), between Jan. 3, 2020, and July 5, 2023, China reported a total of 99,292,081 confirmed cases of COVID-19, along with 121,490 deaths. However, experts believe that the official toll significantly underrepresents the actual number of deaths, estimating that hundreds of thousands, if not more, may have succumbed to the virus in China. Nevertheless, the death rate in China remains significantly lower than that observed in the United States and Europe.
The news came more than a week after a researcher from the Wuhan Institute of Virology (WIV) made revelations regarding the origins of the novel coronavirus and its potential connection to China's alleged development of a highly contagious bioweapon.
Chao Shao, the researcher, disclosed that the institute's scientists were tasked with identifying a coronavirus strain with maximum spreading capabilities for potential use as a bioweapon. This disclosure raised concerns about the facility's intentions just before the COVID-19 pandemic's outbreak in 2020.
It is worth noting that despite these revelations, a 10-page report from U.S. intelligence agencies has so far failed to confirm the Wuhan lab leak theory as the origin of COVID-19.
Published by Medicaldaily.com