Do You Live In The Happiest State?: Well-Being Poll Reveals The Happiest And Healthiest Places In America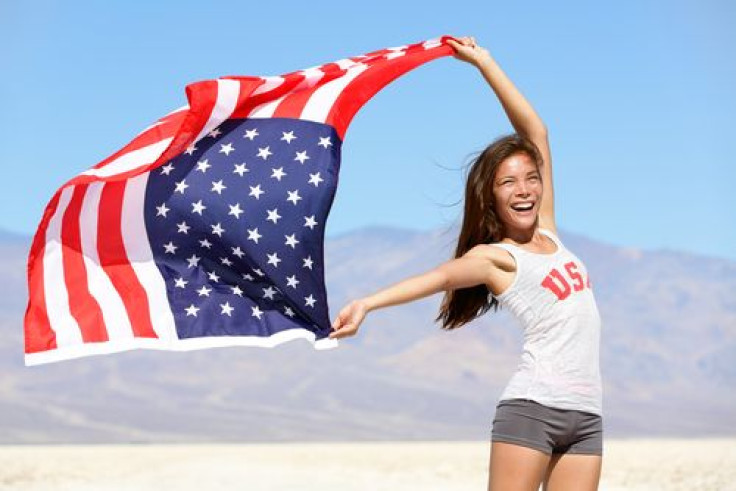 When asked what is the American dream, people often cite being married, having children, a steady income, and a home with a white picket fence. The idea suggests that with a hard work ethic, anyone can succeed in the U.S., and this will eventually lead to a happy and successful life. However, simply having access to basic necessities like healthy food and clean water, contributes to our overall well-being, and by default can make us happy. In the land of the free, Americans' well-being varies state by state.
Whether residents say "you all," "you guys," or "y'all" they have one thing in common: They all have state pride. From the New York and Boston friendly rivalry to the one between Missouri and Kansas, the nation seems to be even further divided when it comes to happiness and health. Gallup-Healthways, a health and well-being improvement company, compiled its state-level well-being data for the sixth consecutive year. The company obtained information from more than 178,000 interviews with American adults across all 50 states, conducted from January-December 2013.
The poll used six broad categories to rank well-being for each state: physical and emotional health; healthy behaviors; work environment; social and community factors; financial security; and access to necessities such as food, shelter, and health care. In the Gallup-Healthways Well-Being Index, states with the lowest well-being typically had very low household incomes and therefore had limited access to basic needs, such as healthy food, clean water, medicine, and health care. Although a number of the highest ranking states were not well-off, there was a high education attainment and low unemployment.
"Well-being matters because it effectively reflects health, employment, education, and the local environment," Dan Witters, research director of the Gallup-Healthways Well-Being Index, told 24/7 Wall St. This implies a good economy and a healthy, educated workforce can improve well-being, and this can promote further growth. "There's a lot of things that employers or communities can do structurally, culturally, legislatively, that can positively affect change around well-being," Witters said.
The color-coded map below reflects the rankings of the nation's 50 states on the well-being scale from happiest to unhappiest. The happiest top quintile states are in green; second quintile in blue, third quintile yellow, fourth orange, and lastly the unhappiest fall in the fifth quintile in red. If you're in the South, you may want to trade in that "y'all" for "you guys" and back your bags to the Plain States.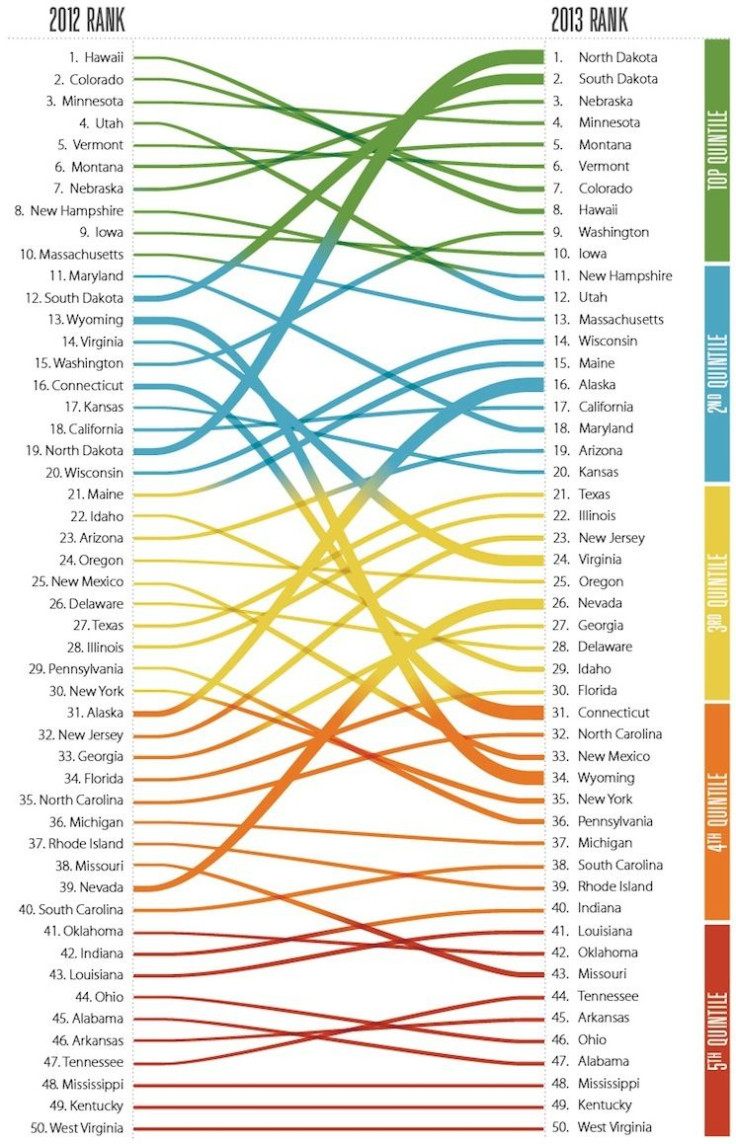 To see the full report, click here.
Published by Medicaldaily.com