Girl Loses Part of Her Thumb to Pool Vent at Famous Texas Water Park, Lawsuit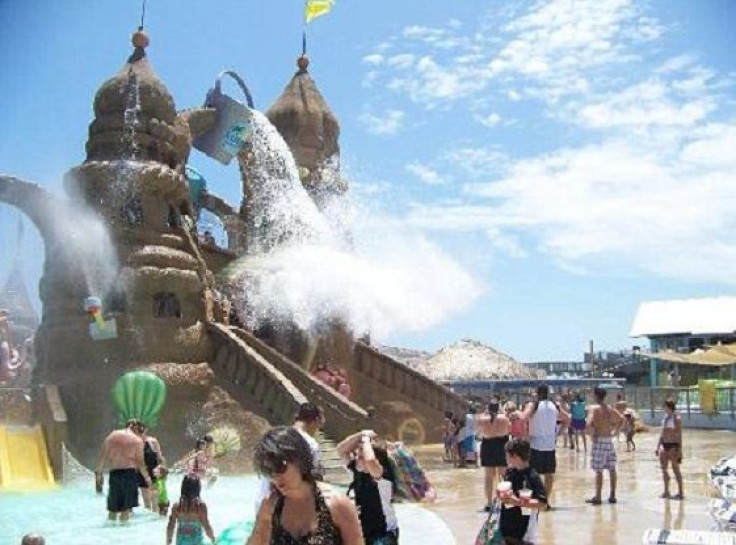 An 11-year-old girl lost part of her thumb when her hand got stuck in a wall vent of one of America's largest indoor water amusement parks.
Serenity Davis had been frolicking in the wave pool with dozens of other children at Schlitterbahn Water Park in Galveston, Texas, on August 25, when her hand got sucked into a vent in the pool, according to a lawsuit filed in Galveston's District Court.
Daniel Horowitz, the family's attorney, said that disaster struck when the next wave rolled in. Horowitz said that Serenity had been holding onto the side of the pool when a wave came and, as it forced her through the water, her thumb got caught in a metal grate.
Other swimmers had rushed to help after hearing Serenity's screams for help but, when they finally managed to pry her hand free from the vent, part of her thumb down to the knuckle was missing, according to the lawsuit.
The lawsuit claims that one of the swimmers who came to help held her hand above the water to try and stop the bleeding. The young girl was later placed in a wheelchair and pressure was applied to her thumb until additional medical treatment was available.
Horowitz said that because Serenity's knuckle could not be reattached, her family wanted Schlitterbahn to take responsibility.
"We eventually filed this law suit after contacting Schlitterbahn's insurance company. We received a statement saying they were not responsible for the incident and were not going to be able to help pay for any of the medical bills so the family came forward to me and we went ahead to file a lawsuit against Sschlitterbahn," said Horowitz, according to KHOU.com.
Serenity's family is accusing the water park of negligence in creating a condition that posed an unreasonable risk of harm and is seeking unspecified damages to cover medical expenses, pain and suffering, disfigurement and physical impairment.
Published by Medicaldaily.com