Restrictive Abortion Policies Surface, But Most Women Don't Regret Choice To Abort, Study Says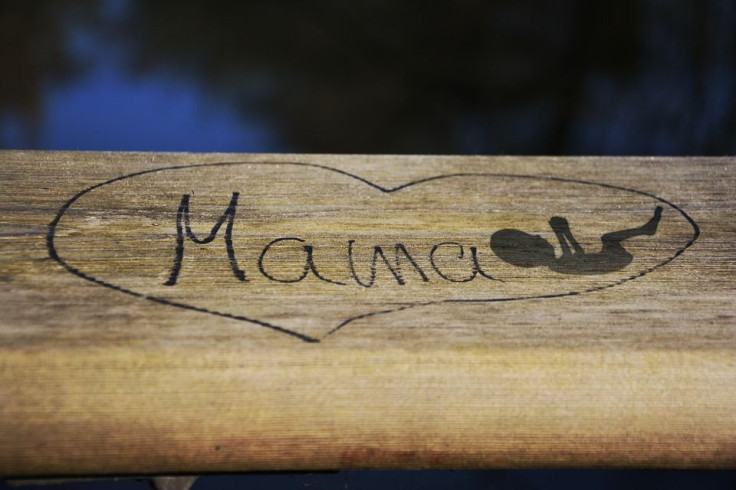 Despite being frequently positioned as a shameful secret, abortions are fairly common. Data from Planned Parenthood shows that 3 in 10 American women will have an abortion before they are 45 years old. And while TV and movies often depict teens as the ones grappling with the decision, the organization says that 6 out of 10 women who have an abortion already have kids and want to focus on their current family.
Abortion laws recently have been making headlines again. On Friday, federal courts ruled that parts of an Alabama state law violated the constitution. Last Wednesday, reports of a new bill in Texas that would force women to pay a separate insurance premium for non-emergency abortions passed the state's senate. In Missouri, the senate approved restrictions that would make the state's already stringent laws more restrictive, NPR reports. Included in the new policies: doctors would have to give formal consent before an abortion could take place; and unannounced inspections at abortion clinics. As CNN writes, abortions were common in America until the government began criminalizing them in 1880.
Potential regret over abortions has long been a big part of the debate, but most women who have abortions believe they made the right choice, according to a 2015 study published in academic journal PLOS ONE. Researchers from UC San Francisco followed women planning abortions between the years 2008 and 2010 at 30 facilities around the United States.
The study included 667 women whose abortions fell into two groups: those terminating pregnancies in the first trimester and women opting for the procedure within the last two weeks of the facilities' limits on pregnancy stage restrictions. About 95 percent of the study participants were satisfied with their choice, according to the findings. The team also found that as with most life-altering decisions, both positive and negative emotions subsided with time. Additionally, there were no major differences between the women who had their pregnancies earlier than later.
Read: Antidepressant Use In Pregnancy Isn't Linked To Health Problems In Babies, New Research Says
Scientists spoke to the women during semiannual phone calls to determine how they were affected by the decision to have an abortion, specifically whether they believed their decision was the best choice and any negative or positive emotions experienced. Then, they looked at changes over time and compared the two groups of women.
"Women in this study overwhelmingly felt that the decision was the right one for them: at all time points over three years," the study authors write.
Social factors were one major component that determined a woman's feelings following her decision to have an abortion.
"Having had difficulty deciding to terminate the pregnancy, and reporting higher pregnancy planning levels, were strongly associated with negative emotions and lower decision rightness, while being in school and working at the time of the pregnancy was associated with far higher feelings of decision rightness. Community stigma and lower social support were associated with negative emotions," the authors write.
Having a partner voice an opinion in the decision, even if they were in opposition or unsure of abortion, increased a woman's satisfaction compared to those who did not have contact with the father.
Read: Fertility 2017: Millennial Women Delay Marriage, Choose Egg Freezing To Allow Later Pregnancy
See Also:
Trump's Budget Blocks Funding For Abortion Providers; Cuts Reproductive, Sexual Healthcare Options
Online Abortion Services May Be A Safe Way To End Pregnancies, Study Finds​
Published by Medicaldaily.com