The Shape of Your Stream Can Indicate Prostate Issues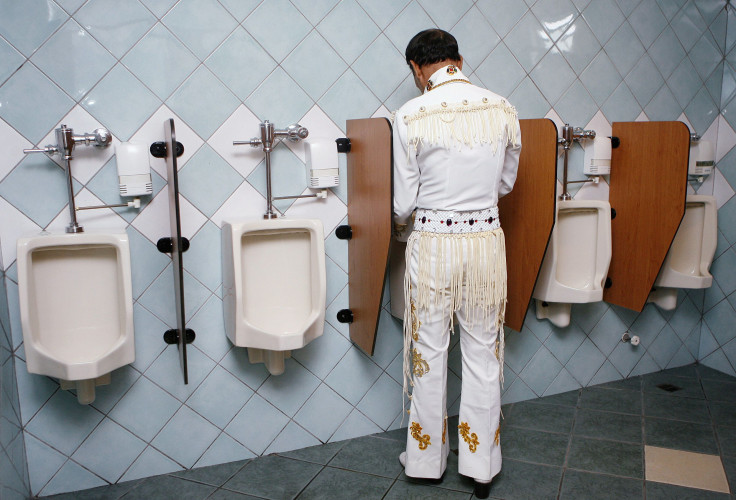 Researchers from the Queen Mary, University of London have discovered a new way to help diagnose prostate cancer in men.
Dr. Martin Knight from Queen Mary's School of Engineering and Materials Science, and colleagues discovered that the characteristic shape of a man's urine stream could indicate urinary problems.
"The characteristic shape is due to the surface tension in the urine and the elliptical shape of the urethra," Dr. Knight said.
In a computer model, Dr. Knight examined and matched experiments in the laboratory alongside a video data of volunteers. He found there was a direct link between the shape of the urine stream and the urine flow rate.
The study observed 60 healthy volunteers and 60 patients to test whether self-measurement of the shape of the urine stream could be used to foresee urine flow rate.
The study revealed a simple measurement of the characteristic of the shape of the flow pattern could precisely indicate the maximum urine flow rate. The urine flow rate is particularly essential in diagnosis of urinary problems that can be closely related to prostate enlargement.
"This research began as a student project when a team of urologists asked Queen Mary to come up with a simple non-invasive way of measuring urine flow rate that could be easily used at home where patient's urine flow rates are likely to be more typical than when urinating in hospital," he said.
Dr. Knight hopes this noninvasive and accurate approach will allow men to easily monitor their urine flow rate.
According to the Centers for Disease Control and Prevention, prostate cancer is the most common cancer in American men. It kills more than 25,000 men a year.
Symptoms you should be aware of are:
Difficulty in starting urination.
Weak or interrupted flow of urine.
Frequent urination, especially at night.
Difficulty in emptying the bladder completely.
Pain or burning during urination.
Blood in the urine or semen.
Pain in the back, hips, or pelvis that doesn't go away.
Painful ejaculation.
This study was published in the PLOS ONE.
Published by Medicaldaily.com