Why You Should Watch Porn Before A Date: How Sexual Priming Helps Build Interactions, According To Science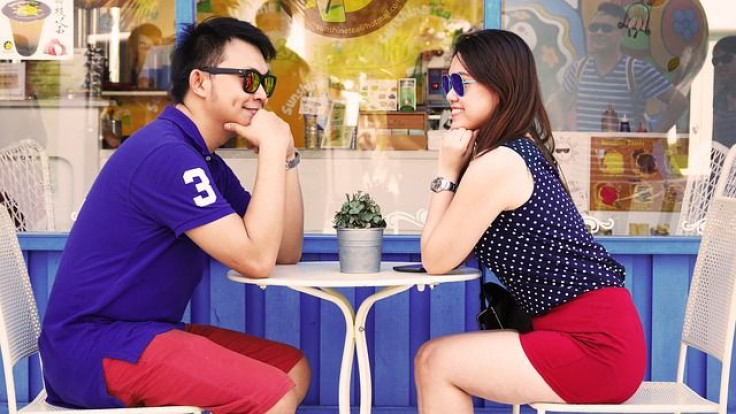 Watching porn before a first date may seem like a strange and even ill-advised suggestion, but according to a study from Interdisciplinary Center Herzilya (IDC Herzliya) in Israel, watching pornography before a date could lead to something called sexual priming, which may help you make a love connection.
The study, published online in Personality and Social Psychology Bulletin, found that sexual priming, or being exposed to sexually explicit material, could make people more likely to open up to others, and therefore build relationships with strangers. As a result, sexual priming may be a useful tool in situations where people are trying to make connections with those they don't know very well — like on dates.
Read: There Are 3 Types Of Pornography Watchers, And Only 1 Is Healthy: Which Group Do You Fall In?
"The findings indicated that sexual priming led participants to reveal personal intimate information to an opposite-sex stranger," read the study, The Indy 100 reported. "This self-disclosure, in turn, further increased interest in having a first date with the stranger."
For the study, the team exposed volunteers to subliminal sexual stimuli while a control was subliminally exposed to neutral stimuli. In one experiment, after stimuli exposure, volunteers were then asked to disclose a personal life experience to a stranger over Instant Messenger. In a second experiment, following stimuli exposure, volunteers were asked to disclose a personal experience to a strange in a face-to-face setting. Results showed that sexual priming helped individuals disclose more information to strangers, which in turn increased the possibility of future interactions with the stranger.
"Together, these findings suggest that activation of the sexual system encourages the use of strategies that allow people to become closer to potential partners," the researchers concluded.
Of course, this study is one of several which suggest that porn watching should not be stigmatized, and may in fact be healthy. For example, a study released earlier this year found that most individuals fall into three groups of porn watchers, but the majority of individuals had healthy porn-watching habits. For example, the largest group, which accounted for about 75 percent of individuals in the study, were classified as "recreational" pornography watchers. This group watched porn about 24 minutes a week in total and was largely made up of women and people in relationships, and there were no negative (observed) consequences to their porn-viewing habits. The two following groups, "distressed" and "compulsive" porn watchers, were described as having less healthy porn-viewing habits, NY Magazine reported.
Source: Sex Unleashes Your Tongue: Sexual Priming Motivates Self-Disclosure to a New Acquaintance and Interest in Future Interactions. Personality and Social Psychology Bulletin . 2017
See Also:
Why Couples Who Confess To Watching Porn Are Happier And Have Better Relationships
Sex And Porn Addiction: Evidence Lacking To Call Disorders 'Mental Health Conditions,' But They Still Cause Harm
Published by Medicaldaily.com