5 Biggest Celebrity Health Stories Of 2013: From Amanda Bynes' Bizarre Behavior To Michael Douglas' Tricky Cancer Diagnosis
In 2013, celebrities shocked, inspired, and even confused us with their ongoing health battles. It is often through celebrity health crises that the general public becomes aware of potentially deadly medical conditions. From Amanda Bynes' ongoing mental health battle to Michael Douglas' tricky cancer revelations, these stars kept us captivated by their stories all year long:
5. Chris Brown Enters Anger Management, Leaves After Two Weeks, Then Checks Back In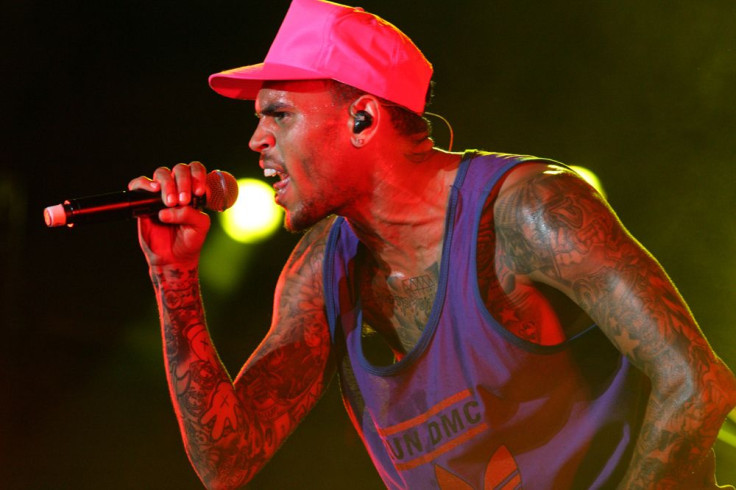 In late October, singer Chris Brown was checked into a Malibu, Calif. rehabilitation facility just one day after being charged with felony assault for an incident in Washington, D.C. in which he allegedly punched a 20-year-old man in the face, breaking his nose. "Chris Brown has elected to enter a rehab facility," his spokesperson said in a statement. "His goal is to gain focus and insight into his past and recent behavior, enabling him to continue the pursuit of his life and his career from a healthier vantage point."
But just two weeks later, the singer was seen out at a party, prompting his spokesperson to release another statement on Brown's behalf. "Chris is continuing his rehab program as an outpatient and is also completing his community service in the Los Angeles area," Brown's representative told E!News in a statement. "He appreciates all of your encouragement and support."
Now, Brown is reportedly doing a court-ordered 90-day inpatient treatment at a rehabilitation center. This time, he's already stayed longer than two weeks.
4. NFL's Biggest Stars Are Suffering Concussion Effects Years After Retirement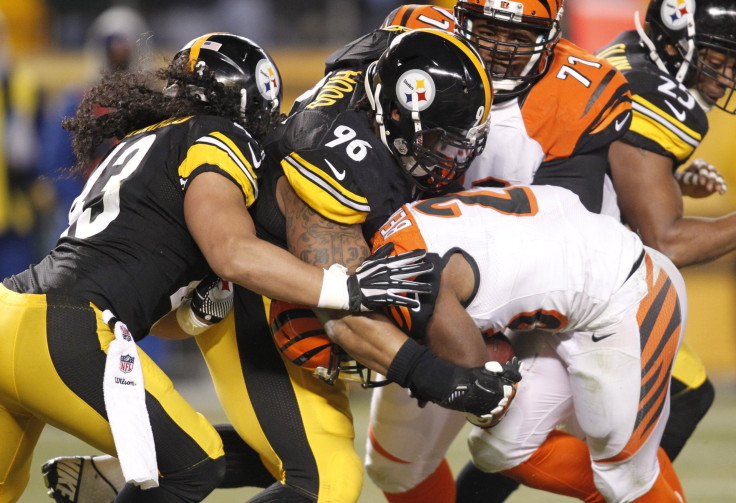 NFL Hall of Famer Tony Dorsett, NFL All-Pro Leonard Marshall, and recent NFL retiree Brett Favre are among the stars who claim that their careers in football took a toll on their memory and emotional health. Dorsett and Marshall were diagnosed with the early signs of chronic traumatic encephalopathy (CTE), a degenerative condition that the players attribute to their years of taking hard hits on the field. "Let me tell you something dude, I can't remember the names of people. Every time I've got to go somewhere, almost every other day, I've got to ask my wife, 'How do I get there?' That is embarrassing," Dorsett told the NY Daily News. "I'm short-tempered and I don't like that. I break down, because I'm like, 'Man, what's happening to me? Why did I just snap at my daughter?'"
In August, the NFL awarded a $765 million settlement to 18,000 retired football players who suffered concussion-related brain injuries. In October, investigative reporters Mark Fainaru-Wada and Steve Fainaru published a book entitled League of Denial: The NFL, Concussions and the Battle for Truth in which they accuse the NFL of tampering with scientific data that highlighted the health risks associated with concussions sustained by athletes."Football's health crisis featured not millions of anonymous victims but very public figures whose grotesque demises seemed almost impossible to reconcile with their personas," the reporters wrote in their book.
3. Amanda Bynes' Very Public Psychological Breakdown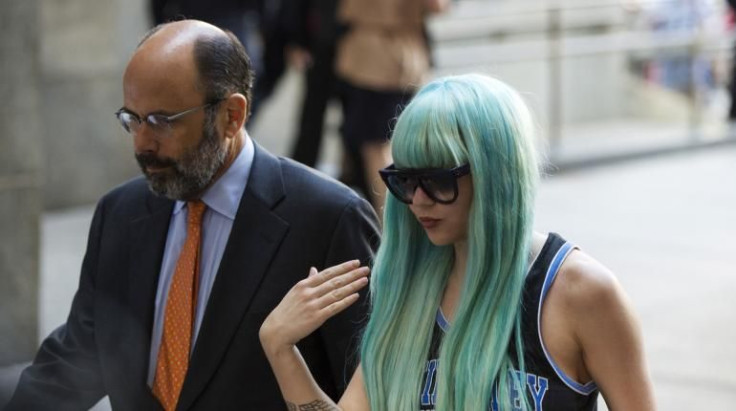 Amanda Bynes had quite a year in the public eye. From allegedly throwing a bong from a Manhattan skyscraper to sending illicit messages to rapper Drake via Twitter, everyone was watching the actress to see what she would do next. What many didn't know, though, was that Bynes was having a psychological breakdown.
Bynes was hospitalized in July for allegedly building a fire in a stranger's driveway and pouring gasoline on her pet dog in California. After that incident, she was placed on a 72-hour, involuntary psychiatric hold. Since then, she received psychiatric treatment for schizophrenia and has been placed under the legal control of her mother, Lynne Bynes. According to People magazine, Lynne Bynes will remain in control of the actress' well-being and finances indefinitely. Bynes was eventually moved to a rehabilitation center in Malibu where she was until her release this month.
2. Michael Douglas Said He Contracted Throat Cancer From Oral Sex … And Lied To Us All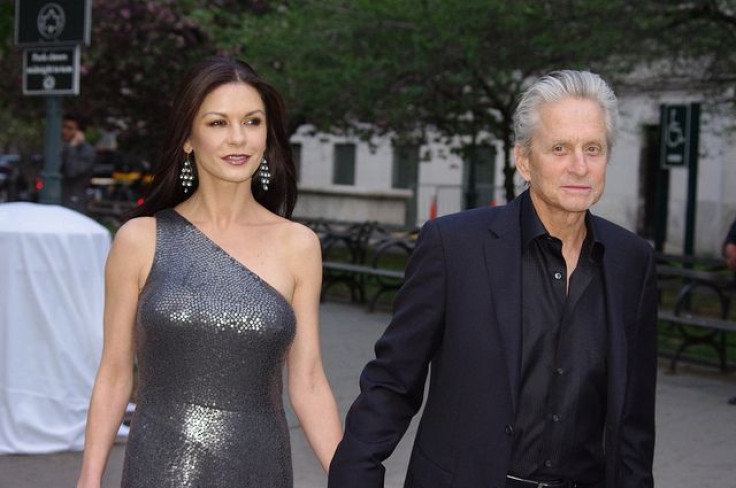 Michael Douglas, 69, took us all on a cancer-themed roller coaster this year. The actor was diagnosed with stage four throat cancer in 2010 and underwent an eight-week chemotherapy regimen to beat the disease. This year, as he promoted the Liberace biopic Behind the Candelabra, he told reporters that he contracted cancer from having oral sex. "This particular cancer is caused by HPV, which actually comes about from cunnilingus," Douglas said. "I did worry if the stress ... didn't help trigger it. But yeah, it's a sexually transmitted disease that causes cancer. And if you have it, cunnilingus is also the best cure for it." While recent research presented at the American Society of Clinical Oncology did find an increased prevalence of oral infections in partners of those with the human papillomavirus (HPV), there is still no concrete link between the two.
Then, in October, we found out that Douglas lied about his throat cancer diagnosis. The actor really had tongue cancer but said that he downplayed his diagnosis in the media to protect his career. "The surgeon said, 'Let's just say it's throat cancer,'" Douglas told fellow actor Samuel L. Jackson about his decision to hide his tongue cancer diagnosis in an interview for British television. "It's not going to be pretty," the surgeon told Douglas. "You could lose part of your tongue and jaw."
Luckily, Douglas was able to be treated without undergoing the surgery, so his tongue and jaw are intact. His treatment was successful, and he doesn't believe it's coming back. "There is a 95 percent chance it's not coming back," he told Jackson.
1. Angelina Jolie's Double Mastectomy Revelation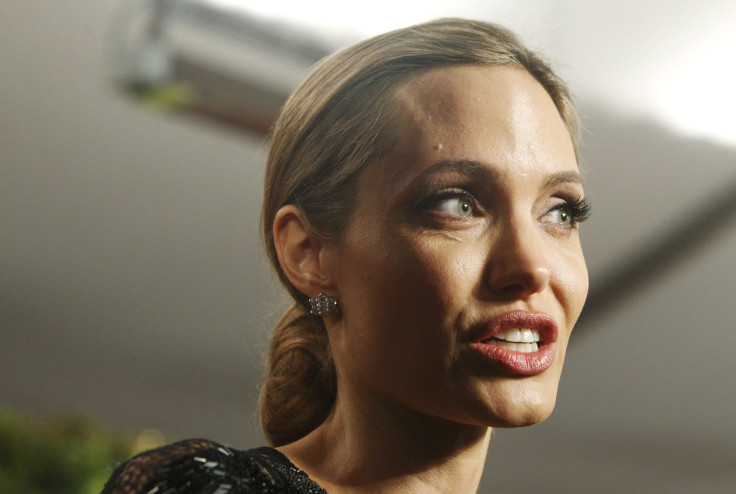 Without a doubt, the biggest celebrity health story of the year was actress Angelina Jolie's revelation that she underwent a double mastectomy as a preventative measure to avoid breast cancer. In May, Jolie revealed she had the procedure in an Op-Ed piece published in The New York Times. The actress said that she had both of her breasts removed and intended to also have her ovaries removed as well after doctors discovered that she carries the BRCA1 gene, which is believed to increase a woman's risk of cancer. "My doctors estimated that I had an 87 percent risk of breast cancer and a 50 percent risk of ovarian cancer," Jolie wrote. "Once I knew that this was my reality, I decided to be proactive and to minimize the risk as much as I could."
Since then, Jolie's announcement has been credited with inspiring women to be more proactive when it comes to their health. According to the Daily Mail, the number of women getting tested for the BRCA1 gene has increased 67 percent since Jolie's announcement. And, in the UK, the number of double mastectomies being performed has quadrupled. The trend — of both genetic testing and preventative breast removal this year — has been called "The Angelina Jolie Effect." Jolie's doctor, Kristi Funk, said that the actress' sole purpose of revealing that she had the procedure was to help other women make a decision about their breast health.
"[Jolie] knew always that in her philanthropic core she couldn't keep this a secret and be who she is," said Funk. "She always knew."
Published by Medicaldaily.com