Gabapentin Side Effects: The Dangers Of Off-Label Prescriptions' Surprising Side Effects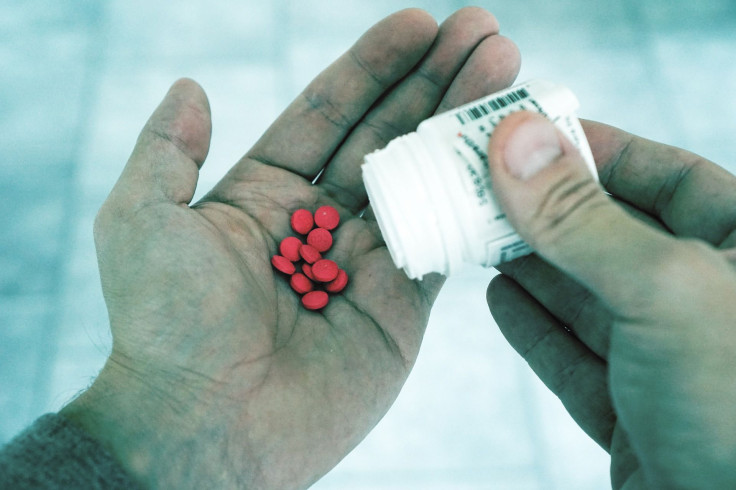 Millions of Americans suffer from seizures, neuropathic pain, hot flashes, and restless leg syndrome, driving a demand for a medication to provide relief from hard-to-live-with symptoms. In 1993, the U.S. Food and Drug Administration approved gabapentin — a drug marketed under the brand name Neurontin — to combat epilepsy and later for pain relief in 2004. But it didn't come without a price.
Shortly following gabapentin's release into the United States, pharmaceutical giant Pfizer's daughter company Parke-David began encouraging doctors to prescribe gabapentin for unapproved uses otherwise known as "off-label." By relaxing restrictions, it increased the drug's accessibility to healthcare providers, insurers, and consumers. Soon it was used for a wide range of ailments, from bipolar disorder to migraines.
Between 10 and 20 percent of all prescriptions written in the U.S. today are for off-label purposes. While doctors often turn to off-label drugs because the FDA's regulations haven't caught up to science yet, many times the risks aren't worth it.
In fact, a study published in JAMA Internal Medicine earlier this year found after examining more than 46,000 patients' health records that 80 percent of off-label prescribing was not backed by strong scientific evidence. In addition, patients treated with an off-label medication were more than twice as likely to suffer from adverse side effects compared to those taking drugs approved by the FDA's guidelines.
According to the Mayo Clinic, when deciding to use a medication, the risks must be weighed against the potential good it can do. Disconcerting side effects, including aggressive behavior, depression, rapid mood changes, distrust, false sense of well-being, hyperactivity, drowsiness, tremors, sexual dysfunction, and suicide followed closely behind its use.
After 25 years of the drug circulating through the market with off-label use, cases of adverse effects have accumulated. In one case, Caryl Westwood was prescribed Neurontin for her lower back pain. After months of experiencing insomnia, anxiety, and fog, Westwood confronted her doctor, only to find out that Neurontin wasn't a painkiller at all, but in fact a powerful epilepsy medication.
Despite the little proof of its efficacy to treat pain, Neurontin was prescribed to Westwood. In 2004, roughly 90 percent of Neurontin's $2.7 billion in sales came from off-label use prescriptions, shedding some light into why doctors bend to make sure the prescriptions are filled even if they may not treat the patient.
Although Pfizer admitted guilt in promoting off-label use of Neurontin to doctors and agreed to pay out $430 million in a settlement, off-label use is still prolific today.
Source: Verma A, Eguale T, and Buckeridge DL. Association of Off-label Drug Use and Adverse Drug Events in an Adult Population. JAMA Internal Medicine. 2016.
Published by Medicaldaily.com