Brazilian Model Dies on Operating Table During Botched Liposuction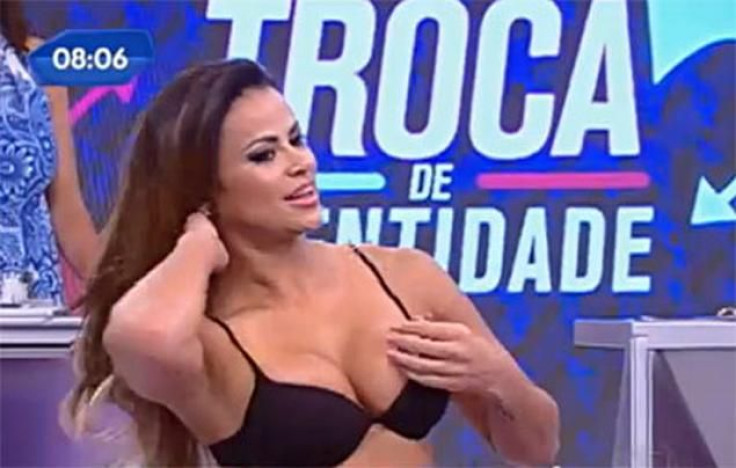 A 27-year-old Brazilian television model who was "obsessed with her looks" died during a botched liposuction operation.
Pamela Baris do Nascimento, who was a model and actress and appeared as an assistant host on several prime-time game shows, had reportedly died while undergoing liposuction surgery on Oct. 19, but her death was only recently made public.
She is believed to have died on the operating table at the private clinic Green Hill Hospital in Sao Paulo after suffering a perforated kidney during the cosmetic surgery.
However, police told The Independent that her death was not recorded at the hospital until Oct. 29.
The cause of her death was registered as the result of hypovolemic shock, a condition where the heart is unable to pump enough blood to the body because of severe blood loss.
Sources say that the young woman's liver might have been punctured during the operation, the New York Daily News reported.
A lawyer representing Nascimento's family told Brazilian media that he believed the young Brazilian television star's death might have been the result of medical malpractice.
The lawyer said that Surgeon Júlio César Yoshimura could face manslaughter charges.
The surgeon could also be charged with procedural fraud because police were not notified about the death, and because Nascimento's death certificate had been written by the same doctor who had performed her operation, according to Daily Mail.
Nascimento, who was originally from the southern state of Santa Catarina and was a student of biomedicine, had undergone other cosmetic procedures, including breast enhancement and nose jobs, according to her aunt Enedida Nascimento.
Enedida had told Brazil's Hoje em Dia programme that her niece "was obsessed with her looks."
"She was always telling me how fat she thought she was," she told reporters. "But she didn't tell me about this latest liposuction. If she had told me I wouldn't have let her."
"It had only been a short time since she'd had treatment for varicose veins," she added.
She said that a doctor from the hospital had called her telling her that there had been a complication with Pamela's liposuction and that she had died.
Enedida told reporters that when she went to the hospital to identify her niece's body, something was wrong.
"The staff seemed very nervous, they were shaking. They wanted me to arrange for her to be taken back home and buried as soon as possible," she said. "I'm sure there's something the hospital hasn't told us, and someone was negligent and Pamela didn't have to die. That's why I decided to inform the police."
Green Hill hospital, one of Sao Paulo's most exclusive plastic surgery clinics, said it had launched an internal inquiry.
"All the information will be documented and submitted to the relevant authorities, a spokesman for the hospital said, according to the Daily Mail. "On this occasion, the hospital provided all the necessary resources to adequately treat patient Ms Nascimento. However, we regret what happened with immense sadness."
Published by Medicaldaily.com