Teens Who Get Transplants Not Taking Anti-Rejection Meds, Results Often Fatal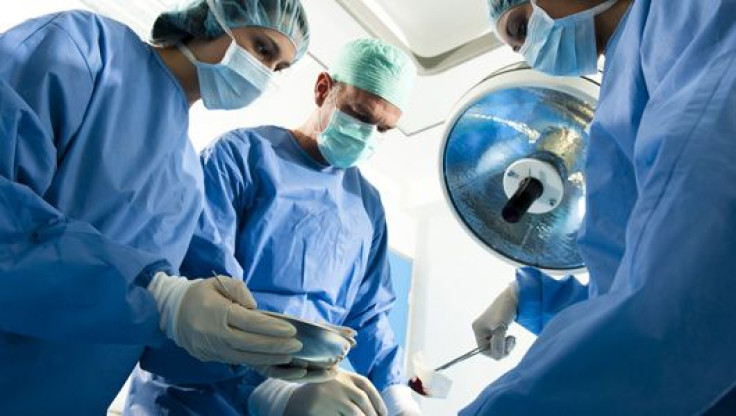 Going through a traumatic injury or disease is bad enough, and waiting months on end for a suitable donor for an organ is agonizing. Currently, more than 115,000 Americans are waiting for an organ transplant, from a kidney to a lung, often relying on physically-draining life extension procedures such as dialysis. But once an organ is found and transplanted, patients must maintain a regimen of anti-rejection drugs to combat the immune system from attacking the organ.
Although transplanted organs are closely matched between donor and recipient, there is no perfect match, requiring these drugs to be taken for a lifetime to prevent rejection. Apparently, however, many teenagers view these lifesaving drugs as dispensable and cease their regimen, many times with fatal results.
A new study out of Boston Children's Hospital, published in the Journal of Heart and Lung Transplantation, shows that teens who are nonadherent (NA), or fail to keep up with taking their medications after livesaving procedures, are at significant risk of death. The data looked at eight-years' worth of data in 2,070 pediatric heart transplant patients and found that as many as nine percent of pediatric and adolescent patients (18 years and younger), who had received a heart transplant, had been noncompliant within two years of their transplant.
This skipping of medication had compromised their health, leading to a staggering 26 percent mortality within one year and 33 percent risk of death within two years. "It is widely known that nonadherence is a particularly difficult problem among adolescent patients," says senior author Christopher Almond, M.D., MPH, a cardiologist in the Heart Transplant Program at Boston Children's Hospital in a press release. "But prior to this study, the scope and gravity of the problem wasn't well understood. Regionally, we knew what we were seeing, but this makes it markedly clear how many kids are dying nationally from a problem that is sadly so preventable."
The statistics also indicated that those at most risk were between 12 and 17 years of age, African-American, on Medicare, and on a ventilator or ventricular assistance device. The researchers hope that this data will help with outreach to those who are at most risk and develop counseling protocols to target them better to increase adherence.
"With all the advances that have been made in transplant medicine, nonadherence has become the leading cause of fatal graft rejection in adolescent patients, and it's completely avoidable," said lead author Melisa Oliva, Psy.D., formerly a staff psychologist at Boston Children's Pediatric Transplant Center. "Teens may not understand the gravity of not adhering to their medications, including how they could lose their graft and affect their chances of receiving another transplant. We hope these data can help raise awareness of the seriousness of the problem and guide clinicians in identifying those most at risk, so interventions can be put into place early, before adherence issues develop."
Additionally, patients and the parents of patients should be taught the importance of taking their medication, not only after they receive the transplant, but well before. In turn, medical professionals should work on edcucating both the parents and children on the life-threatening risks involved with nonadherence.
Source: Oliva M, Singh T, Gauvreau K, VanderPluym C, Bastardi H, Almond C. Impact of medication non-adherence on survival after pediatric heart transplantation in the USA. Journal of Heart and Lung Transplantation. 2013.
Published by Medicaldaily.com